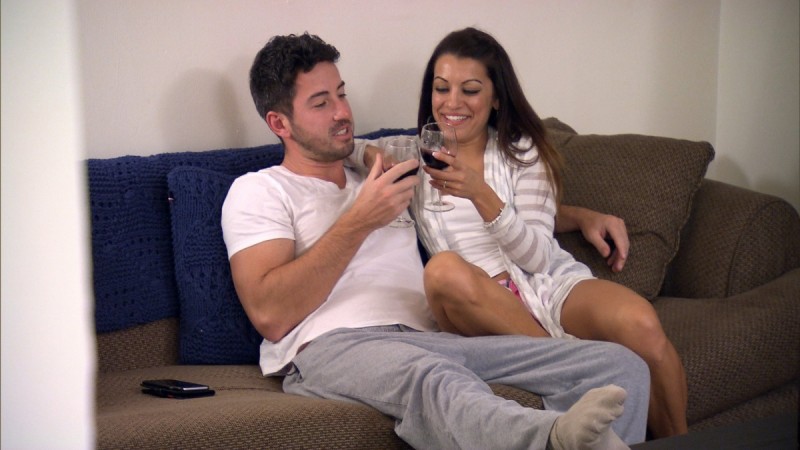 The three couples taking part in "Married at First Sight" may be newlyweds, but these first couple of months of marriage is definitely not honeymoon phase for them. Sean and Davina are fighting about their living situation, while Davina and Ryan are arguing about almost everything. Meanwhile Jaclyn feels that her husband Ryan may not be as much in love with her as she is with him.
Ryan and Jessica is the most argumentative couple in this experiment, mostly because the former expresses his opinions without caring about the other, while Jessica is walking on eggshells trying not to upset him. The experts have repeatedly pointed out that lack of communication is the major challenge this couple is facing.
However, in the previous episode, Jessica put her best foot forward and told Ryan what she liked about him. Although Ryan reciprocated the gesture with "I can't think of anything" nice that Jessica did, he did express compassion for the first time since their fight, by handing her tissues as she cried.
From the promo for the upcoming episode, it looks like the couple will be trying hard to work out their differences. However, Ryan and Jaclyn, the couple that were happy with their respective partners, may witness some troubles in their relationship.
Ryan keeps talking about how he misses his family and niece and how he feels suffocated in the relationship. Although Jaclyn tries to explain to him that he would never have to chose between her of his family, it looks like Ryan needs some time for himself.
Well aware of this, Jaclyn is preparing to go on an official trip that would last a couple of days. In the next episode, Ryan is seen saying that he had felt like air was sucked out of his being and that he has not "felt like this in a long time".
It is not revealed if he is talking about the time he spent away from Jaclyn or the time he is with her. One can only hope it is the former, especially since Jaclyn seems to be head over heels for her new husband.
Meanwhile, Davina is still not convinced that Sean is completely dedicated to making their marriage work. He still stays in New Jersey during weekdays, while his new bride lives alone in her New York City apartment.
In the next episode, the experts will step in and advise the couples on how to work out the issues in their relationships. During her session, Davina is seen saying, "This guy takes one step forward, several steps back."
Will the experts help the couples with understanding how to be better partners for their respective spouses? Will the participants be willing to stay married once the experiment is over? Watch "Married at First" on A&E on Tuesday at 9.00 pm (EST) to find out.