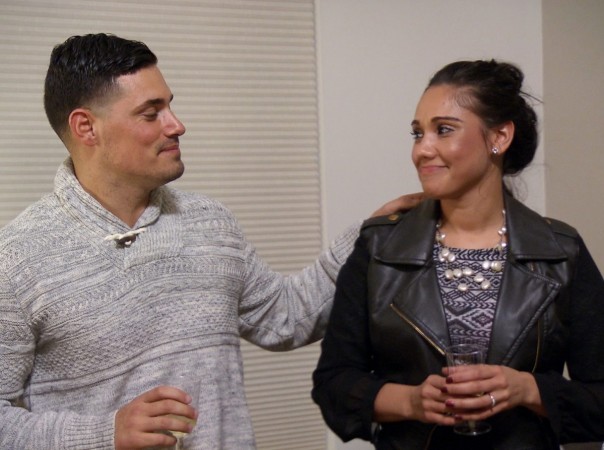 Season 2 Episode 7 of "Married at First Sight", which was aired on Tuesday, 28 April, showed the three couples heralding the New Year together for the first time. Now that all of them have moved in with their respective partners and the festivities are over, the feeling of being married will finally start to sink in. According to the promo for "Adjusting to Married Life", Ryan and Jessica seem to be affected the most by this sudden change as they quickly begin arguing.
Ever since their big fight at the restaurant during their honeymoon, Ryan and Jess have not been completely comfortable with each other. Although both of them wanted the marriage to work, they have struggling with compatibility issues. Jessica's refusal to confront issues head-on doesn't matter much.
When Jessica did confront Ryan about taking $100 out of their marriage money and buy something for himself, Ryan took offence that his wife was accusing him of stealing. Ryan flew off the handle and according to the promo for episode 8, it doesn't look like they have made up or will in the future. The initially-happy couple has decided to co-exist by ignoring each other till the experiment is over.
Sean and Davina, who have had the best chemistry since the wedding day, have been disagreeing about their living situation, especially because Sean is finding it hard to settle in at his wife's New York apartment. Although he talked to Dr Joseph Cilona about his inhibitions and decided that he would not pre-maturely freak out about the future, it remains to be seen if he would make good on his promise to Davina.
The fairy tale couple of the experiment's second season is definitely Jaclyn and Ryan. The couple that was the most awkward and lacked chemistry at the wedding is now the most loving and compatible of the lot. However, will the pressure of family and living together make them weary of each other?
In the New Year episode, Jaclyn and Ryan had a minor disagreement about when to have children. While Jaclyn wanted to get right to it, Ryan did not seem very excited or ready to be a father soon. What other incidents will tick the couple off in the near future?