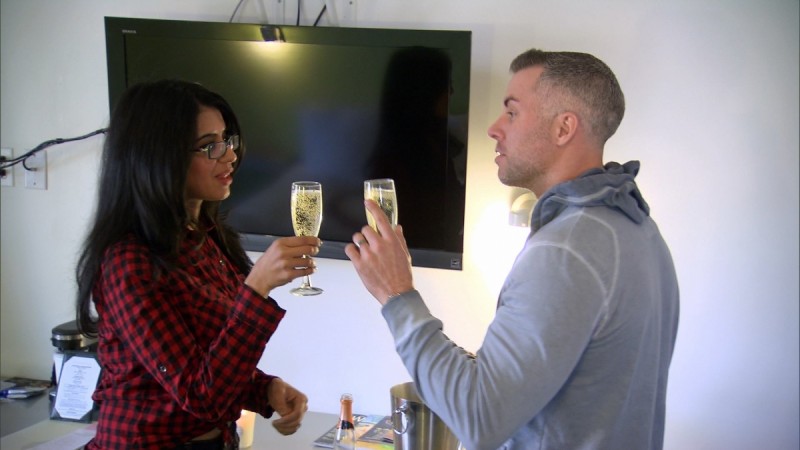 The social experiment, "Married at First Sight", is drawing to a close soon and none of the couples have given out any promising signs of staying married. The upcoming episode of Season 2, "Last Chance for Romance", will see all three couples struggling with the decision of staying married or getting divorced.
Ryan and Jessica, the couple fans were most worried about, seem to have reached a place where they are able to treat each other with respect. Jess has gone out of her way to make Ryan feel comfortable, having created a small treasure hunt in their apartment, gone out with his mother and meet with his friends.
Ryan, on the other hand, has also done his best, in that he gives her a platform to speak her mind and express his appreciation for the efforts she makes.
Jaclyn and Ryan has been the kind of couple you see in a Katherine Heigl rom-com. Other than the brief periods of miscommunication between them, Jaclyn and Ryan have managed to enjoy each other's company and try new things for each other.
Jaclyn has tried her best to incorporate Ryan's family in her life, by spending time with his mother and young niece. She even revealed to the camera crew that she would make the sacrifice of moving in with them in the future, if that is required of her.
The couple whose future together is looking the most shaky is Sean and Davina. In Davina's eyes, Sean is the "Married at First Sight" participant that said he would relocate for his significant other, while she had specified that she would not move from New York. Although Sean has started to feel more comfortable in the city, a new promotion has given him another strong reason to not move to New York.
However, many fans feel that Davina could be a little flexible regarding her decision to not move out of the city, considering the promotion is a big deal for Sean. Although the promo for "Last Chance for Romance" suggests otherwise, they could find a way to be together, as Davina still hopes for a fairy tale ending.