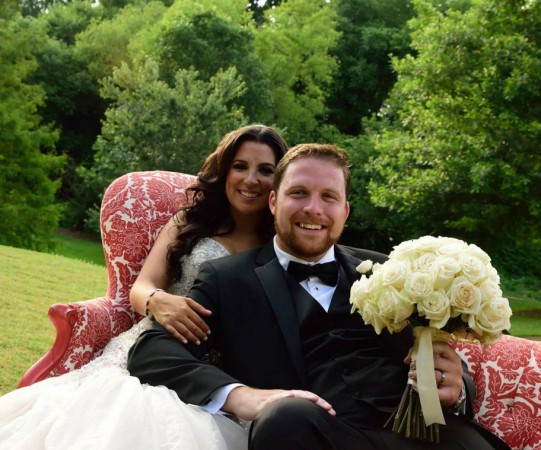 Details of "Married At First Sight" star David Norton's violent past have come to light, thanks to a Radar Online report, which claims that he threatened to slit his ex-girlfriend's throat during an ugly fight.
Citing a 2007 Peoria, Arizona, police report, the media outlet noted that David's brother Brian Norton had called in cops after his brother started turning violent around his ex-girlfriend, whose identity has not been revealed.
Brian called for help after he became scared for David's ex-girlfriend's safety. When cops arrived at David's apartment and knocked on the door, "the door swung widely open and I saw a larger male subject pushing a smaller female subject down," the officer said in the police report. "I detained the subject and had Officer Koerner speak with the male subject who was identified as David Norton."
David had apparently become "overly possessive" after their split and Brian told officials that David had threatened to slit both Brian's and his ex-girlfriend's throat. The reality show star was booked for disorderly conduct and criminal damage and the case was dismissed after he completed domestic violence classes in 2008.
Although David downplayed the incident saying he was young and stupid, Ashley Doherty, the woman who married David on A&E's controversial show "Married At First Sight," did not share the same sentiments. She has since blamed the show for not telling her about David's violent past.
"[Ashley] feels duped," her mother, Mary Harnois, told In Touch. "I blame the show. She feels like she was let down in a big way because they told her they do background checks. So when someone tells you that, you're like, 'Okay, well at least they won't have a criminal past.'"
"In hindsight, I'm thinking, 'Oh my God, this was a recipe for disaster,'" Harnois added. "Yes, this was a social experiment, but it was also a marriage, and when you go into that, you expect full disclosure. She didn't get that. And that is the show's fault."