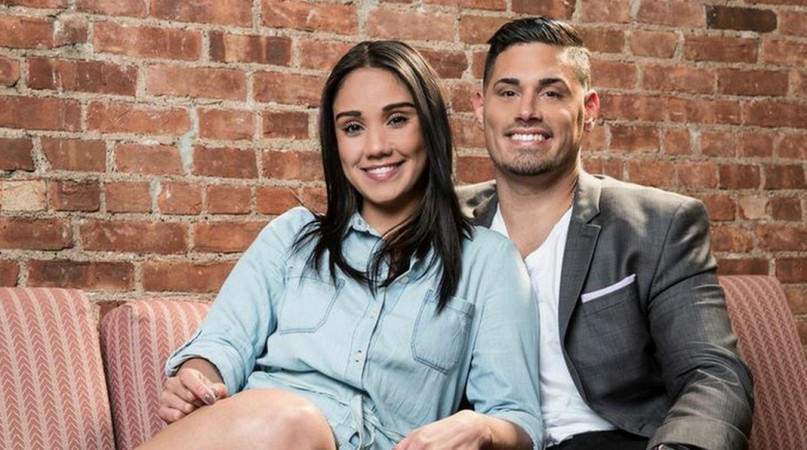 "Married at First Sight" is a wedding show on A&E that hopes to bind together three couple in holy matrimony, the only twist being that they come to know about their better halves after they say "I Do". The second season stars three couples: Jessica and Ryan, Sean and Davina and Jaclyn and Ryan.
Judging by the promo released, Jessica and Ryan seem not too happy with each other. Jessica shows Ryan a picture her old self with a "Monroe" piercing on her face. But things go out of control when she blames her new husband for calling the picture trashy. Ryan clarifies that he meant to say that it looks trashy on most people, but not her. But Jessica decides to hear his words "selectively". Upset with the argument, Ryan leaves the restaurant leaving his better-half almost in tears.
Jessica said that she was comfortable from the minute she met him and Ryan agreed that it was more than that. They spend the first day of their honeymoon doing a few exciting activities. But as complete strangers they are bound to have issues. Whether they choose to sort them out is what we need to see till the end of the season.
Meanwhile, the other two couples also have their own issues. Jaclyn and Ryan consider themselves more to be friends rather than a couple and since Jaclyn has been single for seven years, she has problems accepting the fact that she is married. She also admits that she wanted to be a runaway bride, which really hurts Ryan. He also reveals that he isn't quite pleased with Jaclyn as she still addresses him with names such as 'dude' or 'bro'.
Sean and Davina are still on their way to getting to know each other as Davina opens up about her past to Sean. Though they start making out in the lift on their honeymoon, Sean respects Davina's decision to not have sex on their first night together. They go to Colorado for their honeymoon and enjoy a lot as Sean teaches Davina how to ice-skate.
Will the couples consummate their weddings at the end of their honeymoon? Catch all the action between the newly-weds only on "Married at First Sight" Season 2, episode 4, that will air this Tuesday, April 7 at 9 p.m. EDT on A&E and FYI.