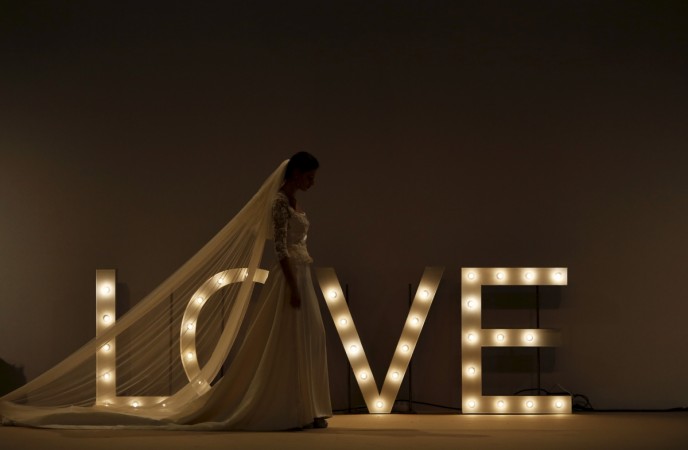 Proponents of arranged marriages often say that love can be found even after marrying a complete stranger. And that's what the reality show, "Married at First Sight Australia," seeks to do. Season 2 of the reality dating show will depict the challenges of four couples, as they experience a relationship with a stranger.
[Spoiler Alert]
The couples on Season 2 of "Married at First Sight Australia" have been handpicked by a team of three experts specialising in neuroscience and psychology. The show is not just a random social experiment, but it's hinged on science and the principles that guide love and lust.
In Season 2 episode 1, the women and the men come face-to-face with the person they are about to marry. Although this marriage is not legally binding, the cast will have to spend the next couple of weeks with a partner chosen by the experts on the show. But who exactly will be part of Season 2 cast?
Here's a look at the women on the show:
Clare Verrall
The 31-year-old real estate recruitment consultant from Melbourne, seems nervous in the Season 2 promo. She is seen fretting about her decision to be on reality TV, but otherwise seems to have a calm personality, as evidenced in her Instagram account.
According to Daily Mail, the cast member is passionate about rescuing dogs, watching TV, fitness and lace, among other things.
Christie Jordee
Christie is the first bride to be stepping out of the car and she looks introspective as she makes her way to the wedding. The 39-year-old DJ from Sydney loves music and dance, and it remains to be seen if her partner shares the same passion.
Click here to see the photo.
Erin Bateman
The 26-year-old cast member from Melbourne has a diploma in Fashion Design and Technology, Fashion Design and Merchandising, according to Daily Mail. She looks like the most nervous bride, as she constantly asks herself, "What have I done?" in the trailer. Let's hope her nerves settle down as the show progresses.
Click here to see the photo.
Simone Brennan
If there's a word to describe 28-year-old Simone Brennan, it's hopeful. The make-up artiste from Sydney seems to have a positive outlook for the future and it is suffice to say that she will most likely give her marriage all that she has.
Daily Mail reported that she likes English Breakfast tea, early mornings, chocolate, food, road trips, Sunday coffee, Winter fashion etc.
Click here to see the photo.
Who will their spouses be? This remains to be seen.
"Married at First Sight Australia" airs 7.30 p.m. ACT Monday, April 11, on Channel 9. You can live-stream the episode via Channel 9's website.