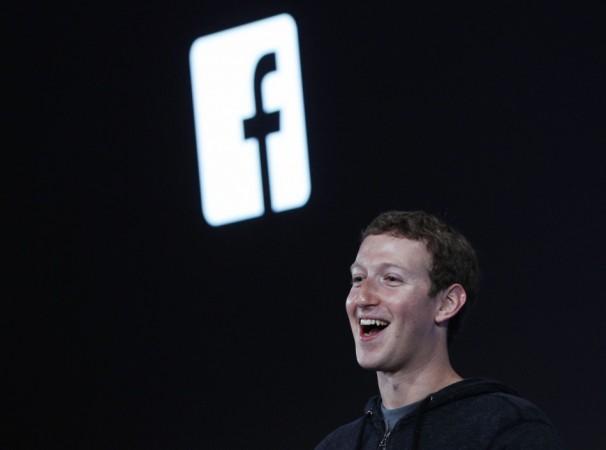 Mark Zuckerberg will meet Prime Minister Narendra Modi on Friday.
2.30 pm: Zuckerberg announced a contest to drive creation of apps that can serve in local languages. "We will fund top apps that can serve farmers and villagers," says Zuckerberg.
Zuckerberg announced that Facebook will set up a contest with USD 1 million fund to help developers build apps in local languages for farmers, migrants and women, as reported by Press trust of India.
"Connectivity is a basic right," says Zuckerberg. "Internet.org is an effort to bring basic internet services to all."
2. 25 pm" Zuckerberg moots the idea of a '911 for the Internet' with free access for basic services
2.20 pm: "Prime Minister Modi is working to connect all villages online and I want to see how Facebook can help his government do that," said Zuckerberg.
"Facebook is working extensively in rural India to enhance connectivity.Connected people have better access to technology, education and jobs," he said.
2. 15 pm: Zuckerberg lauds India's Mars Mission as a huge technical achievement. "The Internet will be the next big opportunity to transform lots of people's lives. 243 million people are connected to the Internet , which is a big achievement, but there is still a billion people who don't have the same opportunity. The whole world is robbed of people's ideas and creativity if these people remain unconnected," says Zuckerberg.
Mark Zuckerberg, CEO of Facebook, is in India for the two-day Internet.org summit, the first-of-its-kind initiative of making Internet accesible and affordable to all.
The Internet.org summit, which is being held on 9-10 October in Delhi, is a venture to make the Internet more accessible to people in developing countries by providing lower-cost, higher-quality smartphones with Internet access.
The founding members of the project include Facebook, Ericsson, MediaTek, Nokia, Opera, Qualcomm and Samsung, according to Press Trust of India.
Zuckerberg is expected to elicit the Modi government's support in collaborating with the Internet.org initative.
Modi himself had envisioned the use of Facebook for better governance, better interaction between the government and the public and for attracting tourists to India during his meeting with Facebook's Chief Operating Officer Sheryl Sandberg.
Zuckerberg will meet Prime Minister Narendra Modi, himself known to be a social media-savvy politician.
Apart from Modi, Zuckerbeg is also slated to meet members of several key ministries in the government.
Zuckerberg will be the latest in the line of top corporate honchos to visit India over the last month, including Microsoft's Satya Nadella and Amazon's Jeff Bezos.
India is the second-largest market for Facebook after the United States with 100 million users, and Zuckerberg's visit comes two months after Sandberg visited India and met Modi.