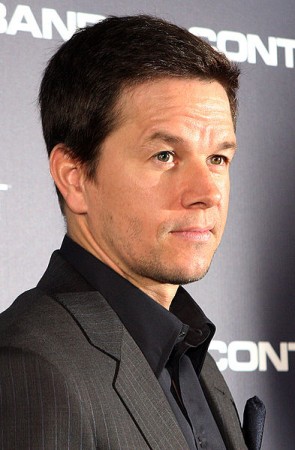 Mark Wahlberg has finally broken his silence on skipping his brother Donnie Wahlberg's Wedding. The "Transformers" actor took to Twitter to express his thoughts on the couple's wedding.
Congratulations @DonnieWahlberg and @JennyMcCarthy, so happy for you both today.

— Mark Wahlberg (@mark_wahlberg) August 30, 2014
Mark Wahlberg sparked off rumours that he didn't approve of his brother's other half after he skipped the wedding ceremony. However, the actor has rubbished all rumours by not only tweeting but also posting an adorable congratulatory video on his Facebook and Instagram page. The video features his whole family, including his four children, Ella Rae, 10, Michael Robert, 8, Brendan Joseph, 5, and Grace Margaret, 4. Donnie also replied to Mark's tweet and accepted his well wishes.
Thank you @mark_wahlberg. Thanks to you & @rheadur for the adorable video for me & Jenny! Please wish a Happy B-Day to my god daughter Ella! — Donnie Wahlberg (@DonnieWahlberg) August 30, 2014
Donnie married Jenny McCarthy on 30 August. The wedding was attended by close family and friends. The couple's wedding was confirmed by E! Online.
The two first met on the "The Jenny McCarthy Show" in 2013 and started developing a liking for each other.
"His proposal was so sweet," Hollywoodlife qouted McCarthy as saying to Shape Magazine. "One afternoon, my son walked into the living room with a piece of paper that read, 'Will.' He ran out, then he came back with another piece that said, 'You.' Then he came back with another piece that read, 'Marry.' Then Donnie walked in wearing a T-shirt that said, 'Me?' " "He was carrying the ring, he got down on his knee in front of Evan, and ... I said yes."
Donnie proposed to McCarthy with a yellow sapphire engagement ring. McCarthy was previously in a five-year wedlock with John Mallory Asher. She divorced him in September 2005. She also dated Jim Carrey for five years from 2005 to 2010.