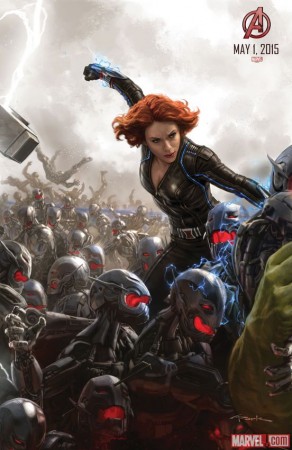 It has been a week since "The Avengers: Age of Ultron" released, and it is making millions at the box-office. But Mark Ruffalo, who plays Hulk in the Marvel movie, has a huge complaint to make to the comic book franchise.
The actor recently tweeted that the company needs to make more of 'Black Widow' merchandise for their young female fans, as he feels that the strong female spy is not getting enough attention on the toy aisles.
He feels that there aren't many options to choose from for the Black Widow fans as Marvel only focuses on the other superheroes like Captain America, Hulk, Iron Man and Thor.Scarlett Johansson, who plays the charming yet strong Black Widow, hasn't yet commented on this, though this isn't the first time her character is making news.
In a recent interview to Digital Spy, Ruffalo's Avengers co-stars Jeremy Renner and Chris Evans had referred to Johansson's character as a "Slut" and a "whore" for being romantically involved with the characters of Renner's Hawkeye and Evans' Captain America in the Avengers sequel.
Both of them later apologised for being careless and promised not to comment in the same offensive way as it had angered and hurt the sentiments of lots of fans of the character.
Meanwhile, it isn't only Ruffalo who seems to be focused on the importance of female heroes, as many of the studios have now decided to develop a number of franchises, which will have a female as their lead. Sony is going to release an all female Ghostbusters film in July 2016 and according to Hollywood Reporter, the company has also reportedly started working on a 'female-fronted 21 Jump Street spin-off'.