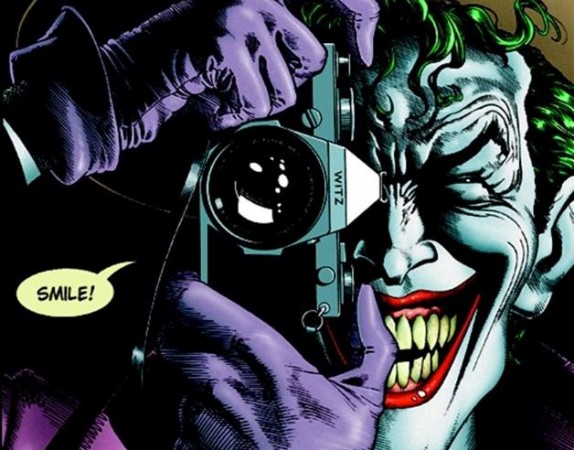 Mark Hamill, who has been playing the iconic DC comic book character, the Joker, has confirmed that the upcoming animated movie, "Batman: The Killing Joke", won't be his last as the crown prince of crime.
The "Star Wars" actor is known for voicing the Joker, especially in the 1992 series, "Batman: The Animated Series" and "Arkham Asylum" series of video games. He is credited with giving the iconic laugh to the Joker, for which the character is best known. It is said that Hamill's rendition of the DC antagonist is one of the best in the history of Batman franchise.
As reported by Outer Places, contrary to the earlier reports, Hamill is looking forward to voice the character in more Batman movies. As the movie is all set to premiere on July 25, here are 5 other the Joker-centric comic books in which Hamill can voice the character if they are adapted into the movies:
"Death of the Family" (2012-2013)
In this story, Batman's long time arch-enemy, the Joker, has returned and planned to destroy all of the people who are close to Batman, including the multiple Robins, Catwoman, Batgirl, Alfred Pennyworth, and Commissioner Gordon.
"Arkham Asylum: A Serious House on Serious Earth" (1989)
The story follows Batman as he is called upon to put an end to a riot that has taken place in Arkham Asylum; a psychiatric hospital that houses the most notorious super-villains of Gotham City. In the Asylum, Batman confronts the Joker, who has entirely changed physically since he last saw him.
"Joker" (2008)
This graphic novel is a unique take on the Joker's story. The story is set outside the regular continuity and tells the story of the prominent DC characters in a different way.
"Going Sane" (2008)
After assuming that he has finally killed Batman, the Joker, plagued by an immense level of insanity, decided to get sane and return to a normal life. After getting a plastic surgery, he blocked out all the memories of his criminal career and even tried to fall in love. However, it all changed once Batman returned in a dramatic series of events.
"Superman: Emperor Joker" (2007)
Joker is the Emperor of the Universe now, and he controls the world. In this Universe, Superman is a hunted villain, while his arch-nemesis, Bizarro, is the praised hero. With all the Justice League, including Batman, scattered, it is up to the rogue Man of Steel to put an end to the Joker's evil plans.