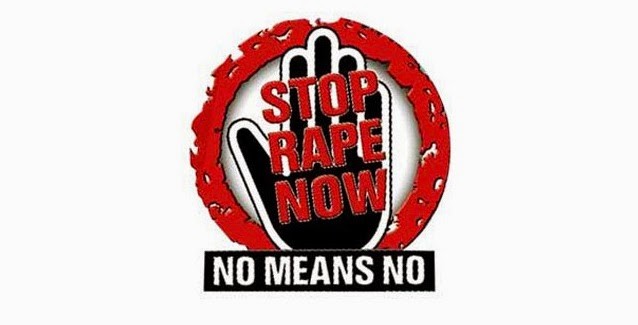 Marital rape is not a crime in India and the government wants to keep it that way.
Minister of State for Home Haribhai Parathibhai Chaudhary said in the Parliament on Wednesday that the "concept" of marital rape does not apply to India, as marriage is "sacred" in the country.
"It is considered that the concept of marital rape, as understood internationally, cannot be suitably applied in the Indian context due to various factors, including level of education, illiteracy, poverty, myriad social customs and values, religious beliefs, mindset of the society to treat marriage as a sacrament," Chaudhary said in the Rajya Sabha, in response to DMK MP Kanimozhi's question.
Kanizmozhi, who asked whether the government will amend the law to make marital rape a crime, had cited the United Nations Population Fund's statistic that 75 percent of the married women in India were subjected to marital rape, according to the Press Trust of India.
Chaudhary said the government does not plan to bring in an amendment despite the UN Committee on Elimination of Discrimination against Women urging India to criminalise marital rape.
"The Law Commission of India did not recommend criminalisation of marital rape by amending the exception to Section 375 of the Indian Penal Code and hence presently there is no proposal to bring any amendment to the IPC in this regard," he said.
The topic drew sharp responses on Twitter as netizens lashed out at the government's view on marital rape, while some defended it.
Dear Government, Marriages may be sacred but marital rape is an undeniable reality. https://t.co/lEPEFStxAl

— Ruchica Tomar (@ruchicatomar) April 30, 2015
@ibnlive so with this logic.. Husband can kill his Wife and be Scott free becoz Indian marriage's are Scared.. JAI Ho. #maritalrape #BJP — Harsh (@harshabv1) April 30, 2015
Marriage 'sacred'? Marital rape can't be applied in India? Every now and then, we are reminded of a Stone Age mentality.

— Rajdeep Sardesai (@sardesairajdeep) April 30, 2015
#Rapeculture, always wondered what that meant. This:When married men rape, it's within the laws of the "sacred Indian marriage" #MaritalRape — Shalin Thomas (@MostlyShalin) April 30, 2015
If marital rape is not a crime, I'd rather never get married. I'd feel safer that way.

— Vaishnavi ✨ (@vaish_navy) April 30, 2015
So if marriage is 'sacred', marital rape becomes sacred too? I am scarred after hearing this.. #letsbethegovernment #obsoleteviews

— Reema Behl (@ReemaBehl) April 30, 2015
There were other views as well:
Marital rape is abhorrent. Of course it is. But do we as society do enough to help couples understand sexual relationships? No its a taboo! — #WithNepal (@brownbrumby) April 30, 2015
While marital rape is very real, misuse of a law is inevitable. A woman going through rape should just get a divorce. Is a law necessary? — Beat the Blues (@gobblefunk_) April 30, 2015
Currently every broken marriage is a potential dowry harassment case. If #MaritalRape passed all those become potential rape cases — MRA Amit Deshpande (@antidespondent) April 30, 2015
With so many laws against Married Men, Marriage is a #MaritalRape for Men! — Gourab panda (@gourabpanda) April 30, 2015