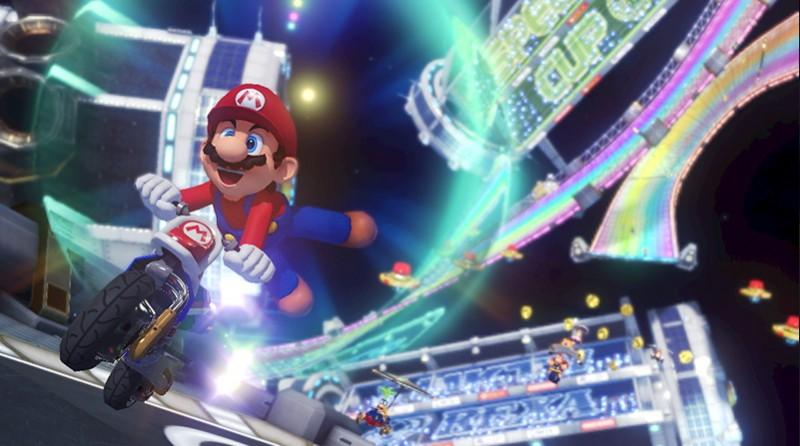 Mario Kart 8, the recently released racing game, has been billed the fastest selling Wii U video game in history.
Since its release on 30 May, the game has sold more than 1.2 million copies worldwide and is the second best launch in the UK. It stood second in the UK charts, after Ubisoft's Watch Dogs. It should be noted that the sale of the game also boosted the Wii U weekly sales by 666 per cent, CVG reported.
"The early response to Mario Kart 8 demonstrates that the best days for Wii U are still ahead. This year's E3 is just days away, and it will be all about the future games for Nintendo platforms," said Reggie Fils-Aime, president and COO, Nintendo of America.
Smash Bros 4 Gets New Mushroom Kingdom Stage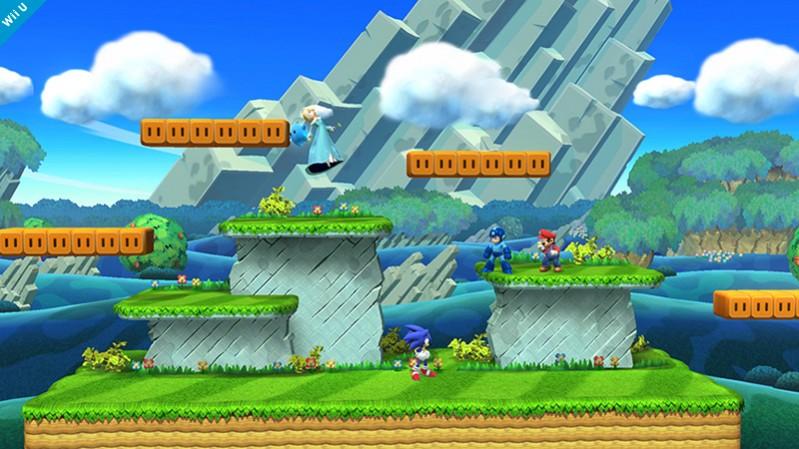 A new Mushroom Kingdom stage will be added to Super Smash Bros. But this stage will only be available in the Wii U edition of the game and will be titled Mushroom Kingdom U. This new stage will bring to life the worlds of New Super Mario Bros U, read a post on Miiverse, by Masahiro Sakurai, the game's director.
"When Kamek casts a spell, the stage transforms drastically! That said, this is not what you would call a moving stage," explained Sakurai, sharing further information on the game. He also added that participants at E3 2014 will get a playable version of the demo.
Smash Bros characters which have been confirmed for return include Ike, King Dedede, Luigi, Captain Olimar, Sonic, Princess Peach, Toon Link and Diddy Kong.
European eShop update
Nintendo has released this week's European eShop update.
Wii U
Wario Land 4 (GBA Virtual Console) - £6.29 / €6.99
How to Survive (505 Games) - £12.59 / €13.99
3DS
Tomodachi Life (Nintendo) - £34.99 / €39.99
Farming Simulator 14 (Focus Home Interactive) - £29.99 / €34.99
Color Zen (Cypronia) - £2.99 / €2.99
Jewel Match (Joindots) - £4.49 / €4.99
Super Dodge Ball (NES Virtual Console) -£3.59 / €3.99
Natsume to Reveal Three New Titles around E3 2014
The developer of games like Harvest Moon and Reel Fishing has announced that the company will be announced three new titles around E3 2014 for Nintendo platoforms.
"We're saving a few secrets for closer to the show, but expect not one, not two, but THREE new Nintendo titles we'll be announcing leading up to and at the show," said CeeCee, community manager, Nintendo in a post.
Wii U System Update Features Revealed
Nintendo released a system update for Wii U on 2 May, with the option of quick start menu that was promised earlier. This new update 5.0.0 has added several features for the console.
New features include new quick start option which will allow the users to play recently installed software or played game from this menu. Also it adds Wii U GamePad Alerts that will be special notifications from Nintendo.
Below are the complete features that will be part of the update (Nintendo Support):
New Features:
A Quick Start Menu is now displayed when users press the GamePad POWER Button or HOME Button to power on the Wii U
Users will be notified with an audio ringtone when a new GamePad Alert is displayed
GamePad Alerts that have been received can also be viewed through the Quick Start Menu
Changes to Standby Functions:
System updates will now automatically install after download when the Wii U is in Standby
Changes to the Wii U Menu:
The User Settings screen now displays when users select their User Mii from the Wii U Menu
The design and layout of the Users Settings screen has been updated

This includes the ability to switch the active user from the User Settings screen
Changes to System Settings:
Quick Start Menu options have been added to Power Settings
Wii U GamePad Alert options are located within the Quick Start Menu options
Changes to the HOME Menu
A Notification icon is now available on the HOME Menu, allowing users to launch the Notifications feature from the HOME Menu
Improvements to system stability and usability:
Further improvements to overall system stability and other minor adjustments have been made to enhance the user experience