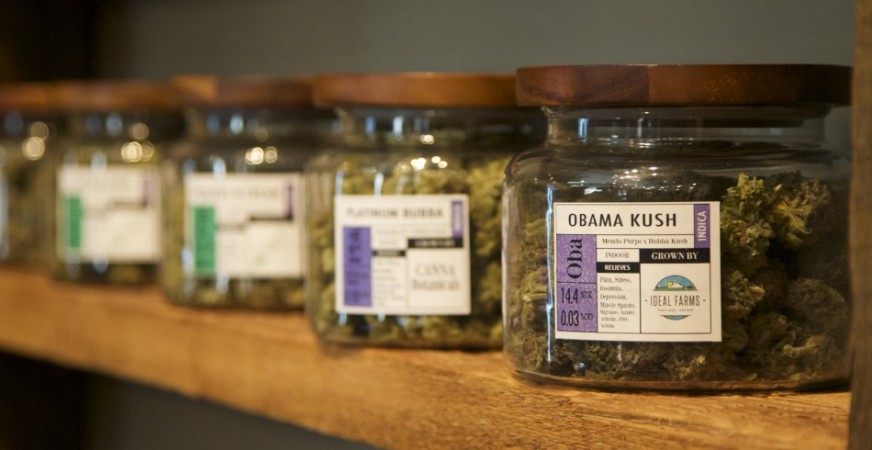 Voters in Washington DC and Oregon have both approved recreational marijuana use by adults, according to preliminary tallies. Florida voters, however, narrowly rejected a plan to legalise the medical weed.
This comes as Alaska's voters were also considering a measure to regulate and legalise the use of the drug by adults for recreational measure. According to initial returns, the Proposal 14A was passing in Guam.
"Guam is the first US territory that will allow seriously ill residents to access medical marijuana if their doctors recommend it. We hope more US territories will follow its lead. Public support for sensible medical marijuana laws is not only growing in the continental United States, but across the globe," said Rachelle Yeung, legislative analyst from the Marijuna Policy Project.
Meanwhile, South Portland in Maine has become the second East Coast city to make marijuana legal for adults, confirmed Marijuana Policy Project, the nation's largest marijuana policy organisation, to IBTimes India.
"Throughout our campaign, we argued that marijuana is safer than alcohol, and that it's irrational to punish adults for choosing the less harmful substance. South Portland voters agreed," David Boyer, Maine political director for the Marijuana Policy Project, told IBTimes India in an emailed statement.
"The police have vast discretion when it comes to whom they ticket and for what offense, and there is no legal reason why they cannot follow the will of the voters. It's time to stop steering adults towards drinking by threatening to punish them if they make the safer choice to use marijuana," he said.
A similar measure received 45% of the vote in Lewiston, in the same state.
According to supporters, legalisation of the drug acknowledges that America's pot prohibition is a failure. Medical marijuana is already legal in 23 states and the nation's capital already permits medical pot. Colorado and Washington (state) already have legalised recreational use and sales.
Florida' medical marijuana initiative, Amendment 2, received more than 57% vote, but it failed to reach the 60% needed to pass.