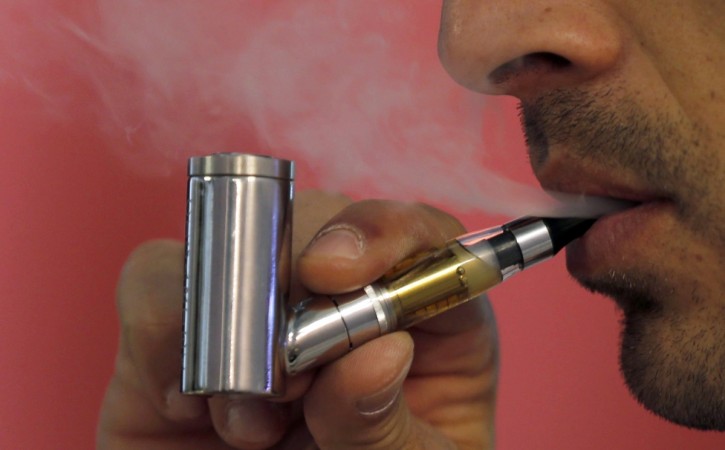 Marijuana-flavoured electronic cigarettes might be the next thing to look forward to.
Recreational marijuana has been legalised in Colorado, Washington, Oregon and Alaska, while medical marijuana has received approval from authorities in more than a dozen other states. An Oklahoma-based retailer of e-cigarettes has seen in this a chance to set up a national franchise that would feature cannabis oil products, American Live Wire reports.
Chip Paul, the co-founder and CEO of Palm Beach Vapors based in Tulsa, has developed a way to use marijuana oil in electronic cigarettes. "This is a wave that's kind of sweeping the nation," he said.
He further said that the growing legalisation of the drug has provided his company with an opportunity to market a method through which cannabis oil vapour can be inhaled through the e-cigarette, Koin6 reports. Paul is also looking to patent the procedure so as to create a franchise across the United States.
Even though marijuana is currently illegal in Oklahoma, he doesn't seem worried. Paul has gauged the market for marijuana and as per his analysis it will only flourish. He believes that as the market grows, other states will also begin voting to legalise the drug. This will help in commercialising his product in future. Paul expects Arizona, California, Maine, Massachusetts and Nevada to push for marijuana legalization in 2016.
Even though he seems confident, his plan has drawn criticism. A spokesman of Oklahoma Bureau of Narcotics and Dangerous Drugs, Mark Woodward, said that the agency was concerned that the inhalation of cannabis oil through e-cigarettes might be a way to disguise illegal marijuana use.
According to Utah People's Post, using e-cigarettes involve heating liquid nicotine into an inhalable vapour, which in this case would be cannabis oil. Paul's company is not buying, selling or shipping marijuana at present. But, it has the license for the preparation method and additive procedure.