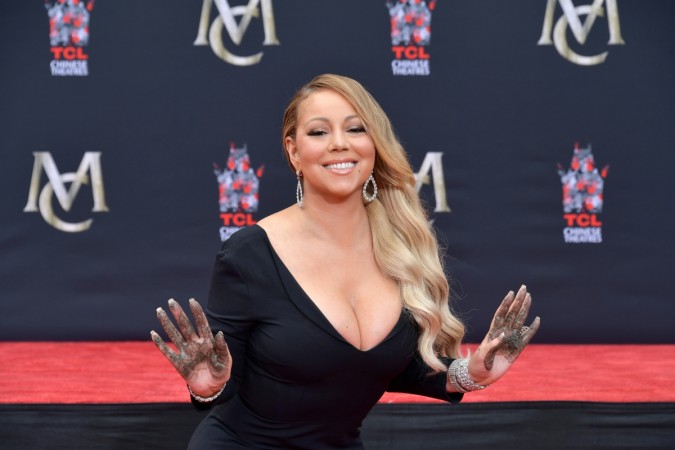 The sexual harassment and substance abuse lawsuit case against Mariah Carey that was filed by her three-year-long former manager, Stella Bulochnikov Stolper has finally been settled. Whether it was settled financially or in other kind is yet unknown.
"The parties [have] reached a mutually agreed resolution to this matter," an attorney for Stolper, who managed Mariah Carey for three years, told Page Six.
As was reported by TMZ, Stolper alleged that she was repeatedly sexually harassed by the 48-year-old singer by "staying constantly naked in front of her." She further accused Mariah of doing "sexual things" in her presence. However, the singer denied such allegations, her representative spoke to ET Canada saying that they would fight against such a "frivolous and baseless claim."
Stella had filed a summons in New York on April 2018, notifying Carey of her intention to sue her for violating the U.S. Civil Rights Act, California Fair Employment and Housing Act and breaching the fiduciary duty and others. It also mentioned that she was seeking financial remunerations as compensation, the amount that was supposed to be decided at trial. The summons were filed by New York litigators Martin P. Russo and Marlen Kruzhov. Later, she also hired Pierce O' Donnell and Bert Fields, two high powered lawyers who have worked with A-list clients throughout their careers.
Stella's representative further alleged to The Blast, that the singer is a "Train Wreck' and she is "addicted to alcohol, prescription pills and marijuana." In response to this Mariah came out to People about her suffering from bipolar disorder, when she appeared on the cover of the magazine. Though, O'Donnell cited that this coming out was a cover up to hide her addiction problem.
Carey's former manager also alleged that her boss owes a lot of money, a valuation that amounts to millions of dollars. A source close to Carey alleged that Stopler had taken money that she was not entitled to. Also, she apparently violated California law by booking engagement without informing Mariah's talent agent. Although, when these allegations came out in the public domain, Stella's representative denied them and said that they were "demonstrably false."