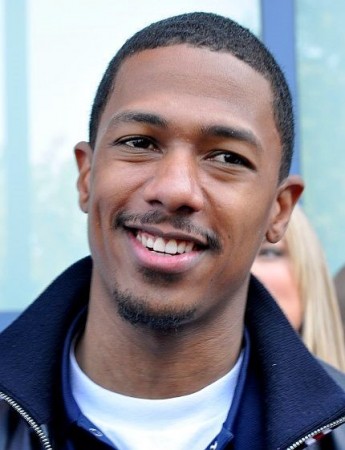 In an attempt to get out of the grave he dug last week by admitting to sleeping with Kim Kardashian, Nick Cannon revealed that his wife does not know who the reality show star is, and therefore is not concerned about him listing Kardashian as one of his past conquests.
"She doesn't even know who Kim Kardashian is," he told Howard Stern during an interview. "She doesn't pay attention to that."
"She doesn't care when I talk about our sex life, because our sex life is amazing," Cannon added.
But this was proved to be a lie after several media reports pointed out that Carey and Kardashian both appeared on the same episode of The Tonight Show with Jimmy Fallon in February.
They even sat next to each other in the green room and talked about their children, according to Too Fab.
After his lies were revealed, Cannon took to his Twitter account to say that he is not entirely truthful during his interviews.
Check out his Tweets Below.
Why does everyone take the crazy sh!t I say in interviews as Gospel! I'm joking F#cking relax!!!

— Nick Cannon (@NickCannon) April 3, 2014
Sometimes I just say sh!t in interviews to see if the media will quote it… AND THEY DO!!!! — Nick Cannon (@NickCannon) April 3, 2014
Tell these interviewers to stop asking me stupid ass questions from a decade ago! #BeOriginal

— Nick Cannon (@NickCannon) April 3, 2014
Kardashian and Cannon was together in 2006, but they split after a few months. Soon after their split, Kardashian's sex tape with Ray J was released and Cannon said during an interview that the reality show star had lied to him about the sex tape.
"This was my issue," Cannon said in an interview with Stern back in 2012. "We talked about this tape…And she told me there was no tape."
"If she might have been honest with me, I might have tried to hold her down and be like 'That was before me' because she is a great girl."
"She's actually one of the nicest people you'll ever meet. But the fact that she lied and told me that there was no tape?"
Cannon also added that he believed Kardashian had something to do with the release of the tape.
(Edited by Anu James)