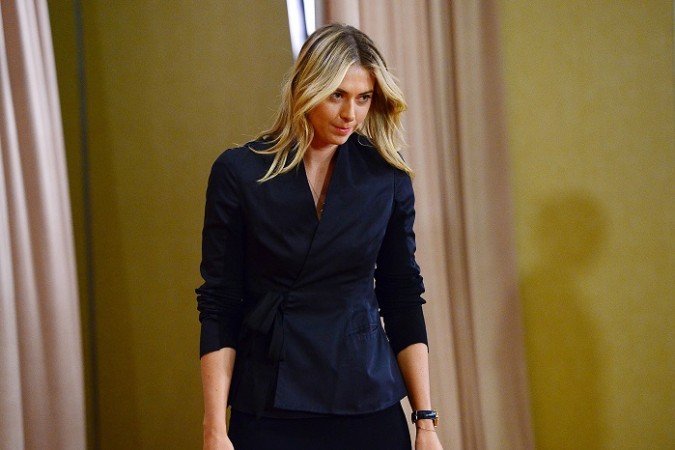 Jennifer Capriati has not taken the Maria Sharapova positive drug test too well, with the American going on a tirade on Twitter, while insisting the Russian should be stripped of all her titles.
Sharapova, in a press conference Monday in Los Angeles, revealed she had tested positive for meldonium, a drug that went on the WADA banned list in 2016. The five-time Grand Slam champion revealed she had been taking the drug, also known as mildronate, since 2006, after her family doctor prescribed the medicine to prevent constantly falling ill.
While Sharapova took the "I'm sorry, I made a mistake without knowing" stance, Capriati had no sympathy for the Russian, taking to Twitter to express her feelings.
"I had to lose my career and never opted to cheat no matter what," Capriati, a former multiple Grand Slam champion herself, wrote on her Twitter account. "I had to throw in the towel and suffer.
"I didn't have the high priced team of that found a way for me to cheat and get around the system and wait for science to catch up."
Those tweets naturally led to some backlash from the Sharapova fans, and while she toned down her fury a little, Capriati did not back down from her belief that Sharapova should be stripped of all her titles.
"The responses are exactly what i am talking about. Everything based on illusion and lie driven by the media for over 20 yrs. Beyond unfair," Capriati added.
"What's the point of someone taking a heart medicine that helps your heart recover faster unless you have a heart condition? Is that accurate?
"In my opinion (if) it's all true every title should be stripped. This is other people's lives as well."
Former men's tennis player James Blake, though, took the other side. "Wow. Classy of @MariaSharapova to hold a press conference for this and admit making a mistake," he wrote on Twitter. "Definitely agree that have to be aware though."
Tennis legend Martina Naratilova also seemed to be on the "it must have been an honest mistake" side. "Hold your horses everyone- about Maria- I don't have all the facts, I hope it's an honest mistake, stuff was legal as far as I know till 2015," she said.