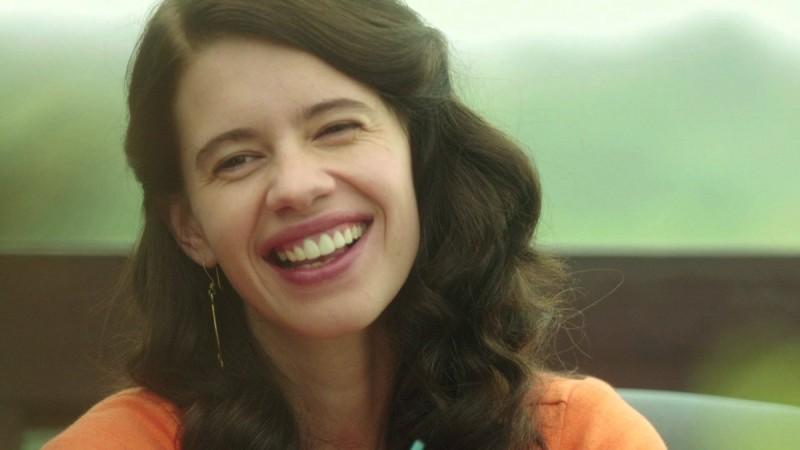 IBTimes India Rating: 4.5
Shonali Bose's "Margarita, With a Straw" comes at a time when movie goers are being fed with horrid stories every Friday. Although Bollywood's top directors have spearheaded journeys of specially-abled protagonists in the past, this tops the list.
Laila (Kali Koechlin), a young woman with Cerebral Palsy is unwillingly patched to a wheelchair yet gets a grip on life's desires as she grows close to Khanum (Sayani Gupta), a friend she meets while on her term at the New York University.
The narrative follows Laila on her path to sexual discovery, after which she confides in her mother Shubhangi (Revathy), who was earlier shocked to learn of her daughter's addiction to porn.
In a nutshell, "Margarita" is as real and as complex as relationships get in today's times. The narrative, though a bit slow, never drags allowing the story to be hard-hitting. The plot never falls prey to clichés, and the subject has been handled sensitively.
Kalki owns the film with her extremely convincing performance. Right from the body language to the expression, this gem of an actress has everything going for her. Revathy as the emotionally complicated mother gives her best, while Sayani is convincing as Kalki's object of attraction in the film.
Director Bose needs a special mention for taking up an issue spoken about in hush tones and making it into a soul-stirring marvel. The camera work and background score is subtle, giving it some more edge.
"Margarita" is not your usual drink. It's bitter than what's served customarily yet soothes your innards once down the throat.
Takeaway: Kalki owns it, from start to finish.