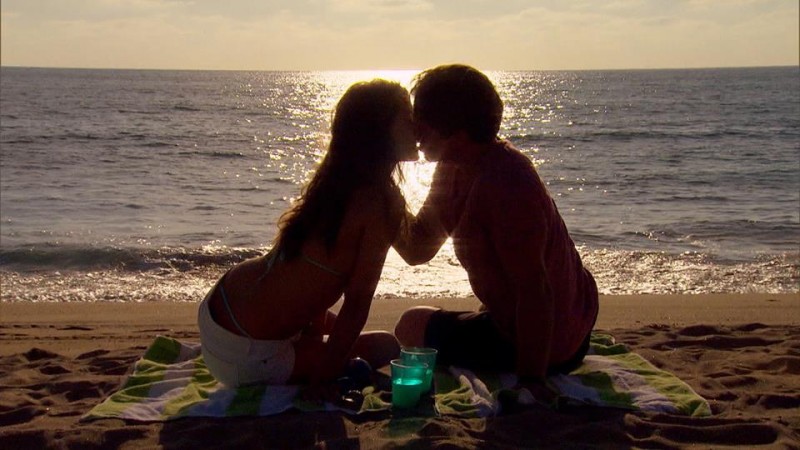 "Bachelor in Paradise" couple Marcus Grodd and Lacy Faddoul, who got engaged on Season 1 of "Bachelor in Paradise" have gone their separate ways. Apparently, Faddoul changed a lot since leaving the show, and this caused tension in their relationship.
"Looking back now, it just seems like [Lacy] became a different person," Grodd told People. "Her priorities changed, what she wanted in life changed. She was just a very different person from when I first met and got engaged to."
Calling their relationship toxic, Grodd said that Faddoul became a controlling person over time. "I was more of an appeasing person. I wouldn't want to fight. There were a lot of barriers that we couldn't overcome. I think that that made her change her mind," he said.
Grodd and Faddoul's romance was the highlight of Season 1 of the dating reality show, and their wedding was featured at the beginning of the second season. But their marriage was not a legal one as they did not have a marriage license in Mexico or the United States. Grodd reportedly wanted to start paperwork to get married, but Faddoul wasn't too keen.
Their split was confirmed early this year after Grodd revealed to Life & Style magazine that Faddoul wasn't in touch with him. Without really saying whether she cheated on him, Grodd revealed that he had found flirtatious messages on her phone, and it was after that Faddoul cut off all contacts with him.
"I think Lacy and I are done for good. From what I've seen of her the past six months, 10 months, a year, that's not the woman I want to have my kids with and have a family with," Grodd told People. "I think it's good and gone."