Rafael Nadal and Roger Federer might be still going strong in the ATP circuit, and they are already bracketed among the top legends of the sport. Currently ranked 1 and 2, they are dominating the sports. But, former player Marat Safin is more impressed by Nadal than Federer.
Right from Federer's early tennis days in the ATP circuit, one could witness the special talent he was, defeating the likes of Pete Sampras and other established stars. Federer won his first grand slam in Wimbledon 2003, beating Mark Anthony Philippoussis in straight sets. Since then, Federer has not looked back, winning 19 grand slams so far.
It has been a career laden with titles. The same can be said of Nadal, but the Spaniard has had to earn it the harder way.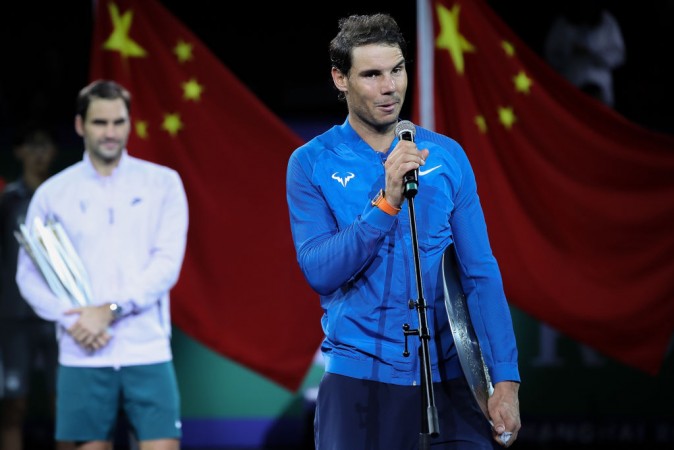 Nadal's career, with 16 grand slam titles so far, is also quite impressive.
It would not be wrong to say that Nadal might not be as talented as Federer, but the hunger and determination, which the Spaniard showed early in his career and even now, cannot be compared to anyone.
One has hardly seen anyone, who works as hard as Nadal on the court. He does not give up and loves to fight until the last point of the match. This characteristic of the world number one has apparently impressed Safin.
"Nadal is more impressive than Federer. The latter had everything to be successful, while Nadal is a true wrestler and worker. He's sweating more and does not get tired. For Federer it's all easier, though Nadal gives the impression that tennis is a simple thing for him," Tennis Live quoted Safin as saying.