Former tennis star Marat Safin has taken a dig at the players of the younger generation, who, according to him, 'aren't at a high enough level'.
The year 2017 has been dominated by Rafael Nadal and Roger Federer, climbing to first and second rankings in the ATP circuit respectively. The duo was in superb form, winning two grand slams each. Despite some close battles, youngsters like Alexander Zverev and Dominic Thiem could not really shine in the grand slams.
But to be fair, the likes of Zverev and Thiem did win some titles too.
Safin has come down hard at the younger lot, finding it tough to understand as to how a person past 30 (like Federer and Nadal) can go so strong. He feels there is something wrong.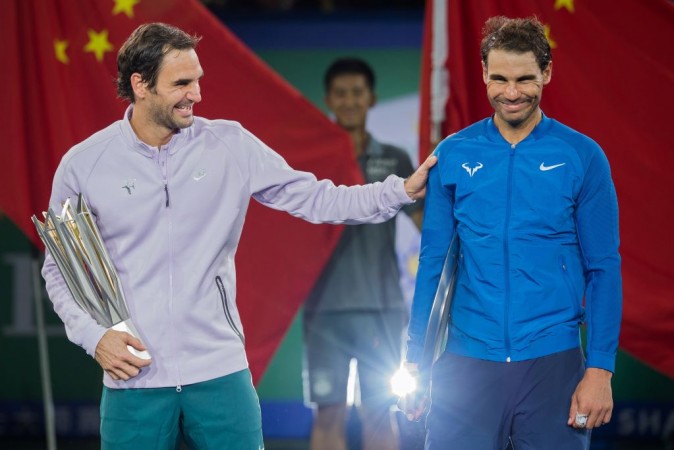 "If Federer and Nadal are still winning I think there's something wrong. I don't see any upcoming superstars today. I'm not saying that our times were the best, but when I was growing up, players were winning ATP tournaments at 16, 17, 18. Now players are only just starting to be pros at the age of 25. I don't know why that is," Safin told Independent.
"Players used to retire by the time they got to 30. At 32 you were a dinosaur. Now you see players who are still running at the age of 38. The upcoming young guys just aren't at a high enough level."
"If you can still manage to run at the age of 38 and still be No 1 in the world, it means there must be something wrong with the other players. If you want to be a really good pro you need to be beating Nadal and Federer now."
The year 2018 might have been all about Nadal and Federer, but the duo will not find it easy in 2018 as Andy Murray and Novak Djokovic are also expected to make big comebacks.
Besides these top players, Zverev, Thiem, David Goffin, Gregor Dimitrov have been experienced enough to win major titles, and more importantly grand slam titles.