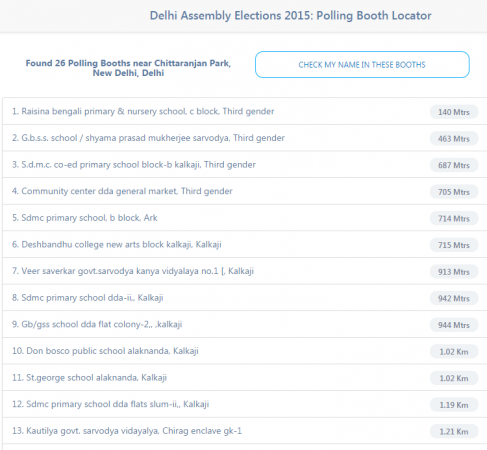 To help Delhi voters in the upcoming Assembly elections, Indian GPS navigation product manufacturer MapMyIndia has launched a new website. It will help voters to find out the exact polling booth location and guide through detailed maps.
A voter can search for his polling booth either by providing his voter id number or name and key details such as mother's name/father's name/husband's name, and locality. The application also allows voters to see all the polling booth in a particular locality. Along with the booth location, the locator provides voter identity card number, serial number and other details.
The website will also voters to see the polling station around the user's area. The locator is equipped with MapmyIndia's unmatched house-level data, which will take voters from their doorsteps to the polling booth.
The website can be accessed through laptops, personal computers and handheld devices like smartphones. Delhi Assembly Election will be held on 7 February, 2015 to elecet 70 members to the Delhi Legislative Assembly.
For accessing the website you need to open the mapMyIndia URL, (http://delhielections.mapmyindia.com/).