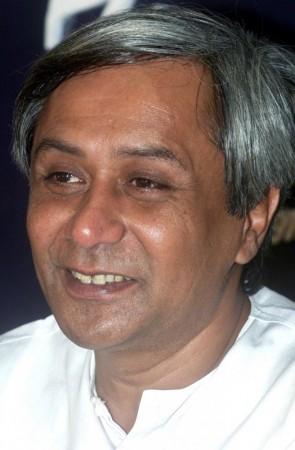 A breakthrough is in sight for the release of Italian national Paolo Bosusco, who has been held captive since March 14, as the Maoists have issued a new tape on Wednesday saying that they will release Paolo through a "democratic process".
Maoist leader Sabyasachi Panda said in an audio message that Paolo will be released through a 'democratic process'.
The announcement came after the Odisha government released his wife Subhashree Panda, who was arrested in connection with the 2003 Gudari police station shootout. Mrs Panda, one of the five people the government had agreed to free in exchange for the release of Paolo, was freed from Gunupur jail on Tuesday after a fast-track court acquitted her in the 2003 shootout case for lack of evidence.
The rebels had earlier demanded the release of all the seven people demanded by them for the release the Italian national and set 96 hours dateline that ends on Wednesday. However, the release of Mrs Panda seems to have softened their stance.
Maoists abducted Paolo Bosusco along with another Italian Claudio Colangelo on March 14 while they were trekking in Kandhamal district. Colangelo was released on March 25 as a goodwill gesture.
BJD MLA Still in Captivity
In another abduction case, the Maoist group headed by Ramakrishnan has refused to release BJD MLA Jhina Hikaka till their demands are met.
The Maoist group headed by Ramakrishnan, who abducted Biju Janata Dal (BJD) MLA Jhina Hikaka, issued a fresh ultimatum through an audio tape on Saturday to free all the 28 prisoners they demanded by Tuesday. They said that they would hand over the MLA to his wife in the presence of the two Naxal-nominated mediators - BD Sharma and Dandapani Mohanty.
The Odisha government had agreed to release 23 prisoners in exchange for the release of Hikaka but the Maoists rejected the swap proposal. The rebels demanded the release of Maoists' top cadre Chenda Bhushanam alias Ghasi and four others namely Gananath Patra, Suna Pangi, Singa Nachika and Walsi Wadeka. Ghasi, who has Rs 10 lakh reward on his head, was arrested in 2011.
However, sources said that central paramilitary forces engaged in anti-Maoist operations are not happy with decision of the Odisha government to release prisoners to secure the release of the hostages. They feel that the decision of the government to release the prisoner could embolden the rebels to resort to such activities in the future.
The Odisha government is in a fix now with various security forces threatening to halt the ongoing anti-Naxal operations across the state if the government releases the hardcore extremists to end the hostage crisis.