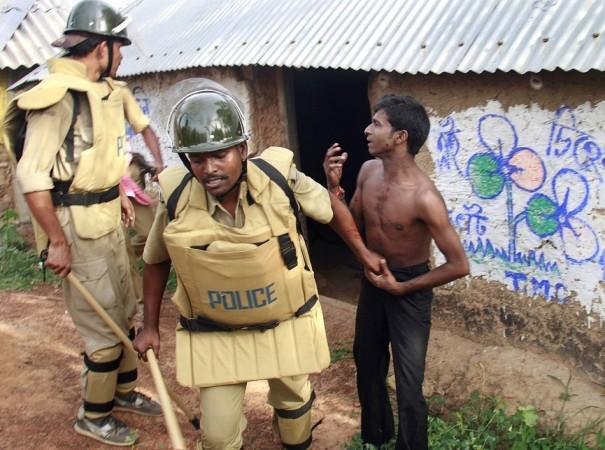 Incidents of Maoist violence have declined in all Left Wing Extremist (LWE) states, except Bihar and Maharashtra, in 2011, according to data provided by Jitendra Singh, Minister of State in the Ministry of Home Affairs, in Wednesday's Rajya Sabha session. The figures are accurate up to Nov. 14, 2011. The data also indicates that the states of Bihar and Maharashtra recorded 3 and 15 more incidents, as compared to the corresponding period last year.
However, despite the increase, statistics do confirm that the actual number of people killed in both states has decreased. Apparently 20 people were killed in Bihar and 12 in Maharashtra last year. This year, the two states have, so far, only reported 1 and 6 deaths.
The Ministry also claims that during the corresponding period in 2010, a total of 1,925 incidents were recorded; the number for 2011, as of Nov. 14, stands at a noticeably smaller 1,468. Specifically, the number of people killed in landmines and other related or similar blasts has declined from 207 in 2010 to 49, so far, this year.
The remaining LWE states in the country, including Chhattisgarh, Jharkhand, Odisha, West Bengal, Andhra Pradesh, Uttar Pradesh and Madhya Pradesh recorded reduced numbers of violent incidents related to Maoist violence.
The Details:
State

Total Incidents

(up to Nov. 14, 2011)

Persons killed in landmines/other blasts (up to Nov. 14, 2011)

Andhra Pradesh

44(80)

0(3)

Bihar

274(271)

1(20)

Chhattisgarh

384(538)

29(120)

Jharkhand

413(435)

13(24)

Madhya Pradesh

4(7)

0(0)

Maharashtra

90(75)

6(12)

Odisha

169(187)

0(21)

Uttar Pradesh

1(6)

0(0)

West Bengal

88(322)

0(7)

Others

1(4)

0(0)

Total

1468(1925)

49(207)
*Figures in bracket show details of the corresponding period of 2010.
*Source - Ministry of Home Affairs Government of India.