In a sign that the new year bodes well for India, the HSBC Purchasing Managers' Index (PMI), a key indicator to measure manufacturing activity, climbed to a 24-month high of 54.5 in December. 2014.
The corresponding figure for November was 53.3.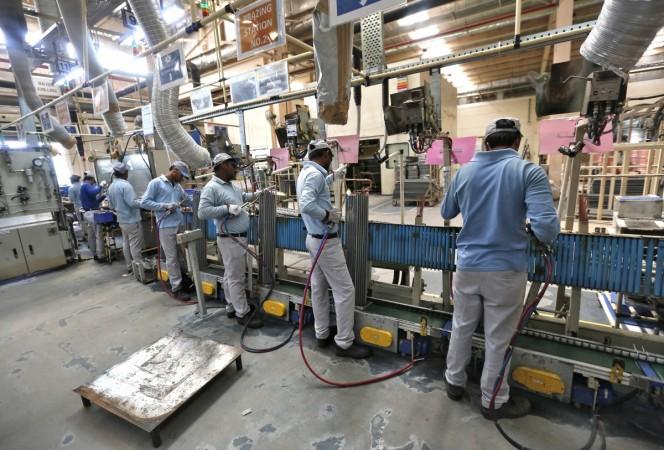 December witnessed a steep rise in consumer sector orders, offsetting slowdown in the investment goods sector. However, pick-up in investment goods sector is critical for 'a meaningful pick-up in economic growth,' said HSBC Chief India Economist Pranjul Bhandari.
Reflecting the fall in commodity prices, input price inflation remained modest, with output price trends reflecting the same sentiment. The continuing disinflationary trend offers the Reserve Bank of India scope to cut rates in 2015, he added.
Industrial Production
While October 2014 industrial data read at a weak 4.2%, the overall manufacturing activity for 2014 ended on a positive note for Indian producers.
The survey pointed to the increased number of holidays and a large weight assigned to a firm, which shut shop in October, as reasons behind the depressed numbers. Since then, PMI has rebounded in November and December.
Proposals Mooted
The survey pointed to the need to fast-track legislative reforms even as executive action gathers pace. It suggested the need to simplify land acquisition, improve access to key resources/raw materials and speed up the grant of government clearances, to improve investments and expansion plans.
Input price rise had eased to a five and a half year low, with output price too posting a weaker growth.
The survey expects the RBI to cut repo rate by 50 basis points, while keeping a vigilant eye on the decline in commodity prices reversing or the lack of fiscal consolidation going forward.