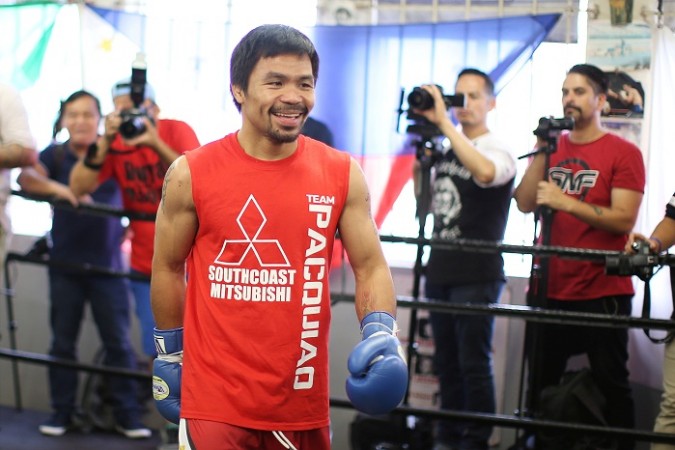 Since defeating Jessie Vargas last year and winning the WBO welterweight title, Filipino boxing legend Manny Pacquiao has been looking for a new opponent and he has finally got one. Pacquiao's promoter Bob Arum and his adviser Mike Koncz both recently confirmed that a contract has been signed between Pacquiao and Jeff Horn and the two will be facing off in Brisbane, Australia, at the Suncorp Arena on July.
Also read: Amir Khan open to fighting Conor McGregor
Pacquiao and Horn were initially supposed to square off in April but his adviser Koncz instead decided to pursue a mega money fight against Amir Khan in the UAE that never materialised.
"Jeff wasn't our first preference, it was Amir Khan. That didn't work out and we had this on the table so we decided to take it. Manny will train and do the best he can and hopefully we get the fight over with very quickly, we get out of there, say hi to the Australian fans and media and come home," Fox Sports quoted Koncz as saying.
"My reputation was on the line; of course I'm a little disappointed. Because we did a poll and (Pacquiao-Khan was) what the people wanted to see."
"Quite frankly and honestly, I've got nothing against Jeff Horn — I've never met the kid, I don't know him personally — but the name recognition, I guess, is why the fans picked Amir Khan. I was just trying to give the fans what they wanted. It didn't work out and thank goodness Jeff was still on the table, so we decided to do it."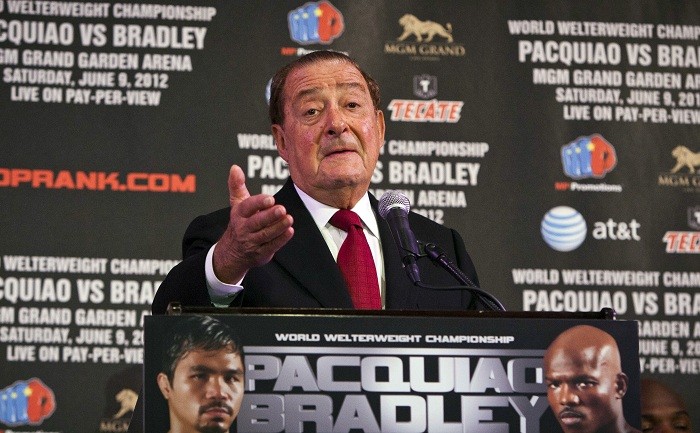 The Filipino boxing legend is still determined to get into the ring with Khan and rumours suggest the two could still square off in November. For now, Pacquiao will have to settle for Horn, where he will defend his WBO welterweight title.
"It's all done, it's finished. It's done. "I'm hoping and I'm certain that Australia will, that's very important and it's important for Manny to go there and give a good showing to his Australian fans and the Australian people in general. Whether the American public or people gets behind it, I don't know," Koncz said.
"We're slowly finishing up the deal to fight ... people have agreed on essential points. Paperwork takes time, particularly when it's not the usual thing of getting it done in the United States. We're dealing with an Australian promoter, the state government. ... Here, in this case, you've got to cross the T's and dot the I's, and that's what we're in the process of doing," Arum said.