When Manny Pacquiao takes on Floyd Mayweather at MGM Grand on 2 May in Las Vegas, people in Philippines will be praying for their icon to win the bout. Pacquiao is known for his love for his countrymen, as he has maintained that he wants to win for them.
Back home, Filipinos are also preparing for the mega fight in their own ways.
A bakery in the country's capital Manila has prepared a two-layer cake that features a caricature of Manny Pacquiao and Floyd Mayweather inside the ring.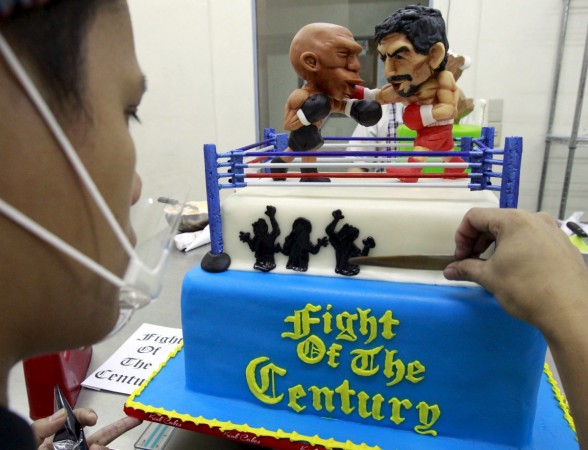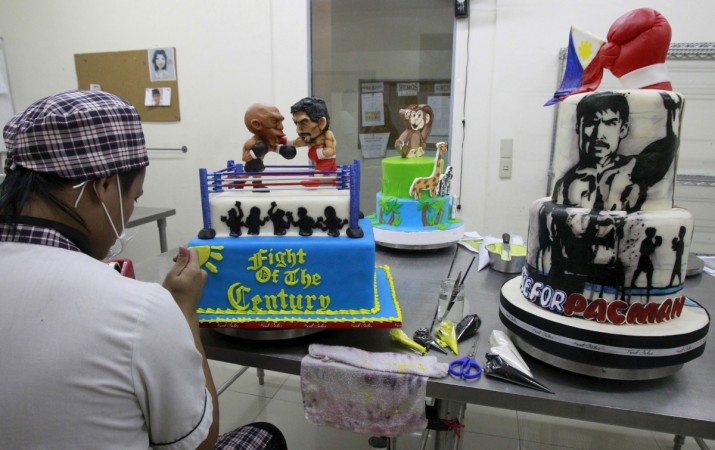 Apart from the cake titled 'fight of the century', there is another cake, which has only Pacquiao, with his hands aloft, holding the country's flag. Does this mean Filipinos are already fancying Pacquiao's victory?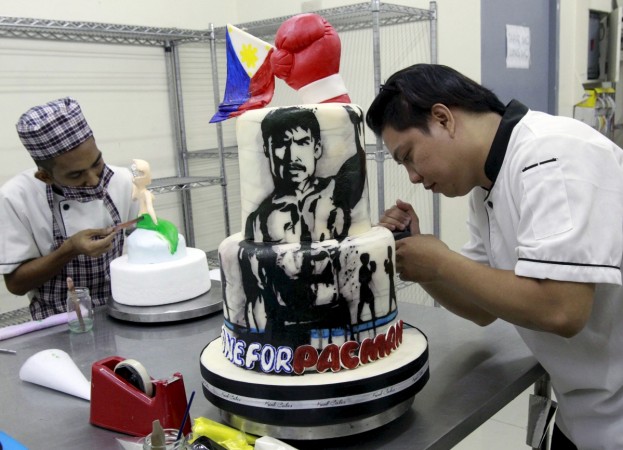 The cakes have been said to be prepared to attract customers ahead of the mega event. But, with two huge pound-for-pound boxers having a go at each other in the mega fight, it could be anyone's game.
Will the Filipinos enjoy the cake after the fight as well? Only time will tell.