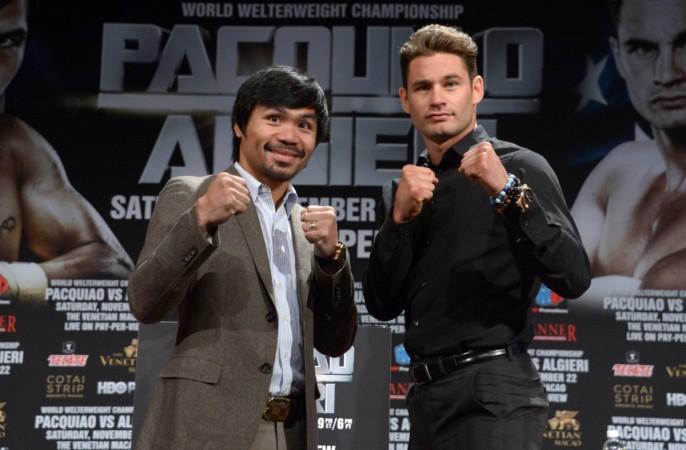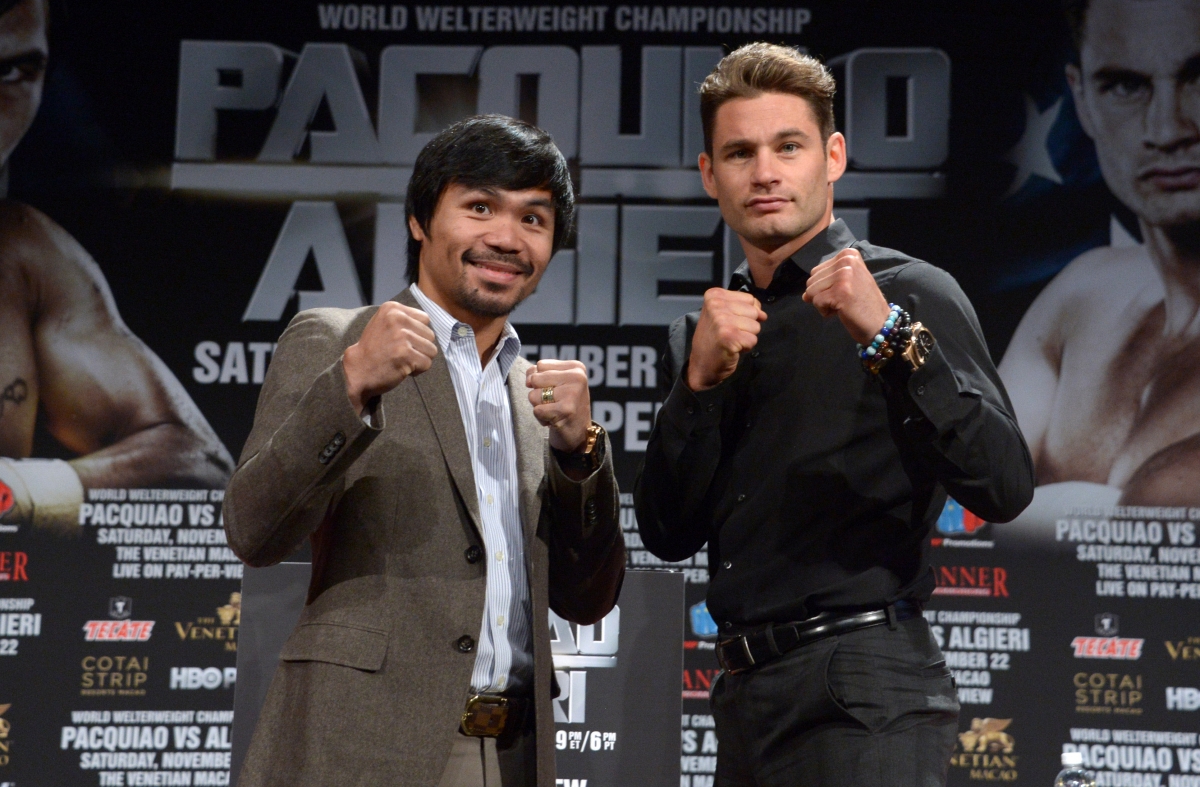 Manny Pacquiao's coach Freddie Roach feels Chris Algieri neither has the speed nor the skills the Philippine star possesses.
The Clash in Cotai II on 23 November will see defending champion Pacquiao and challenger Algieri battling it out for the WBO World Welterweight Championship at the Cotai Arena, Venetian Resort in Macau.
Pacquiao (56-5-2, 38 KOs) is seen as a heavy favourite heading into the bout but several experts feel Algieri (20-0-0, 8 KOs) will push the 35-year-old all the way, and is very much capable of causing an upset.
Roach has now continued his attempts at mind games ahead of the tie, by stating that though Algieri is strong and powerful, the American lacks the speed and skills of the veteran.
"He's a tough kid and he's strong," The Guardian quoted the 54-year-old as saying. "He doesn't have the speed and the skills Manny has. But he has the power."
Pacquiao had suffered consecutive defeats back in 2012 but has now found both form and momentum, with wins over both Brandon Rios and Timothy Bradley.
"A lot of the guys we fought in the past are retired now," Roach pointed out. "We're fighting the new generation. Rios was the first step. And then Bradley. These guys are younger and hungrier."
Meanwhile, Algieri has played down Roach's comments on him, by saying that his fellow American is nervous.
"He's nervous. Simple as that," the 30-year-old stressed. "He's acting out of character because he's nervous. That doesn't stuff doesn't affect me at all. I'm not that guy. It's not going to work on me."
Meanwhile, Algieri's trainer Tim Lane has also joined the mind games party, by insisting that the fight won't go all the way.
"I don't think it will go the distance, I think Chris will stop him," Lane said, adding: "Chris Algieri does well in all aspects of life, he is a great student, great personality, he vibes off of other people, he gets their great energy and feeds off that."