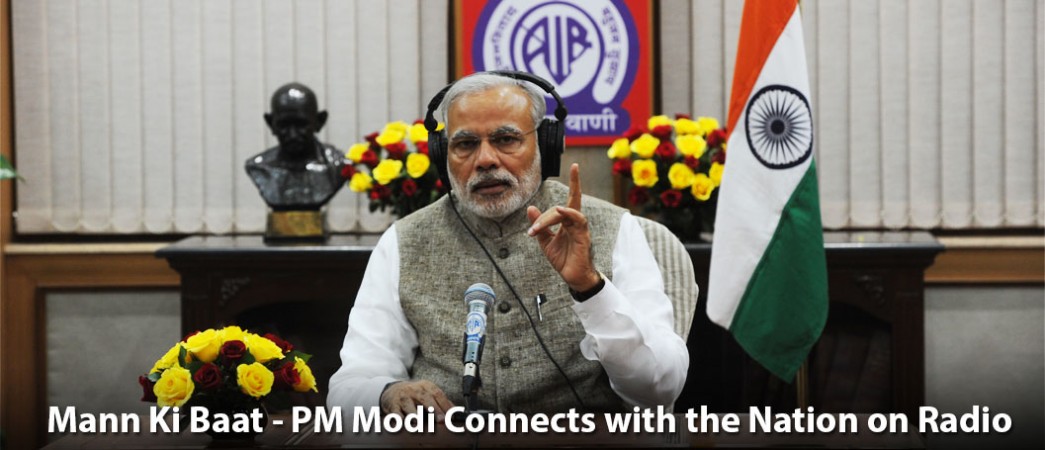 Speaking on his radio show Mann ki Baat on Sunday, Prime Minister Narendra Modi defended the amendment in the Land Acquisition Bill, saying it was in favour of the farmers. He also added that states which thought otherwise could go ahead with the previous law.
Modi said that his government introduced the changes in the 2013 bill and proposed a consent clause for PPP schemes, social impact assessment and acquisition of land for industrial corridors for the benefit of farmers.
"If we hadn't approved this amendment then the farmer would have continued losing land to projects with low compensation," Hindustan Times quoted Modi as saying.
"We felt that there was a need to bring some amendments in the law, we only wish for welfare of people and villages. If states have objection to amendments in Land Acquisition Bill, they can continue with the old law," ANI quoted Modi as saying.
He then went ahead attacking the opposition (Congress) for spreading lies about the amendments proposed by the BJP government for "political reasons". "I am surprised that all kinds of misinformation is (being) spread," PTI quoted him as saying.
"In the Act of 2013 there were certain lacunae... Our attempt is to address these lacunae to ensure that the law is beneficial for villagers, farmers, their future generations and to ensure they get electricity and water," Modi said.
"Our commitment is to ensure benefits for farmers through the Land Acquisition Act. So many lies are being spread. It is my fervent appeal to farmers not to make decisions on the basis of these lies. Don't be misled. You trust me, I will not betray your trust," he added.