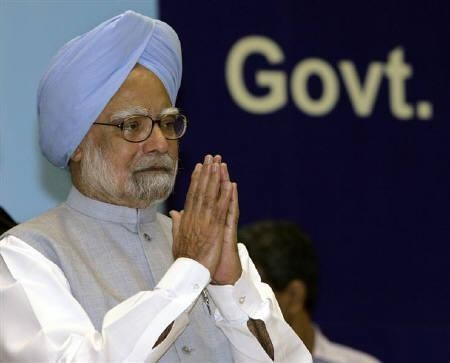 Prime Minister Manmohan Singh has assets worth ₹107.3 million, a figure which is double than last year, as declared on the PMO website.
The PM's asset value surged mainly due to the increase in property's value in Delhi and Chandigarh. Singh has declared the value of his residences, a Maruti 800 car of 1996 model and bank accounts.
Last year, Singh declared his property to be worth around ₹51.1 million, and his bank deposits and other investments to be worth around ₹34.6 million. His houses in Chandigarh and Delhi, which were previously valued at ₹17.8 million now stand at ₹72.7 million. The value of his Maruti 800 has taken steep fall down to ₹21,033.
Citing sources in the PMO, Press Trust of India said that prime minister's property remained the same as of last year, only the valuation went up.
Despite the worth of the PM's assets said to have grown two-fold, other cabinet ministers are said to be much richer.
The No 2 in cabinet - Defence Minister A K Antony - took the last position in the list. He has assets are worth only ₹5.5 million. Among the richer cabinet ministers, Nationalist Congress Party leader Praful Patel topped the list with assets of approximately ₹520 million.
Home Minister Sushil Kumar Shinde has a house worth ₹5 million and two flats of ₹19.9 million and ₹12.5 million. He also showed a debt of ₹1 million to Raj Shroff. He owns a Mitsubhishi tractor worth ₹190,000.
HRD Minister Kapil Sibal and wife Promila own total assets worth ₹453.3 million. His 12 properties are worth ₹293.5 million. He showed three kilograms of jewellery and loans & advances of ₹3.53 million and ₹46.3 million respectively.
Urban Development Minister Kamal Nath has assets standing at ₹88.5 million, and his wife Alka Nath owns assets worth ₹44.8 million approximately.