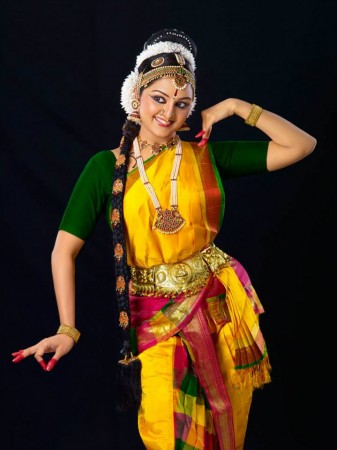 Malayalam actress Manju Warrier came out with a statement regarding her divorce for the first time. The actress published a note on her Facebook page explaining her thoughts regarding her divorce with Dileep. The actress said she was forced to write this letter as issues regarding her divorce have started affecting others who are supporting her.
"My decision to get divorced is very personal. I write this note as my decision to get divorced, have started affecting the lives of those who are supporting me. It hurts more when certain allegations are pointed against those who love and care about me, who stood by me in all my tough times," said Manju Warrier.
"Dileep and I have jointly approached the family court. The reason for our divorce is highly personal and I kindly request everyone to respect our privacy regarding the matter. At the same time, there are many rumours about my friends Geethu, Samyuktha, Bhavana, Poornima and Shwetha Menon, who are pointed out as a reason for our separation. It hurts them as well as me to hear such rumours, as it has now started affecting their personal and professional space."
"These decisions are completely mine and I alone will be responsible for all the repercussions. None of my friends compelled or forced me to make any such decisions and are not responsible for it. I believe I have cleared all the doubts with this note," Manju added.
Regarding Meenakshi, the actress said that their daughter will be in safe hands with her father.
"I wish Dileep all the best in all his ventures, both in professional and personal life. With regard to my daughter, I know how much she loves her father. She will be happy and well protected in his care. I am not interested in a tug of war regarding her custody as it will hurt her more. I will always be a call away from her," added the actress.
"Now, I am starting my life from zero and I know the success of a film will not decide my life. I received many criticism, good wishes, love and warmth for my comeback to the film industry. I thank you all for that. At this moment, I would like to quote something, which I had come across in my reading. You never realize how strong you are, until being strong is the only option you have left," Manju concluded.
Dileep and Manju have recently submitted a joint petition for their divorce and the actor withdrew his previous petition filed at the Ernakulum family court. Dileep had also filed a petition seeking in-camera trial and to restrain the media from publishing the contents of the original petition. The hearing of the petition is now shifted to 16 August.