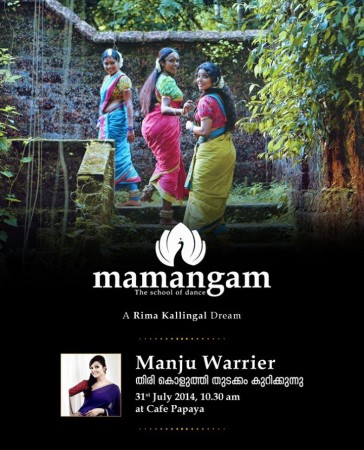 Rima Kallingal's dream project 'Mamangam' is all set for a dream start. 'Mamangam,' the school of dance will be inaugurated by actress and danseuse Manju Warrier, which will be held at 10.30 am on 31 July in Café Papaya, Kochi.
Rima made her debut as an actress with Shyama Prasad's "Rithu" in 2009 and later went to do many popular and well acclaimed films like "Neelathamara" , "Kerala Café", "Happy Husbands", "India Rupee", "Nidra", " 22 Female Kottayam", "Ayalum Njanum Thammil", "Kammath and Kammath", "August Club", "Zachariayude Garbhinikal", "Escape from Uganda" and "Ezhu Sundhara Rathrikal." It was "22 Female Kottayam," which placed her among the most established actresses of the Malayalam industry.
Rima is often labelled as a "bold actress" for her approach towards social and personal life. She made news when she married director Aashiq Abu in a simple function at a registration office. Instead of having a starry wedding, the couple donated their wedding expense of ₹10 lakh to poor cancer patients.
Along with her friends, Rima had earlier ventured a line of designer wears named "Soul Sisters," which was a huge success. The actress is now set to follow her passion of dancing with 'Mamangam.'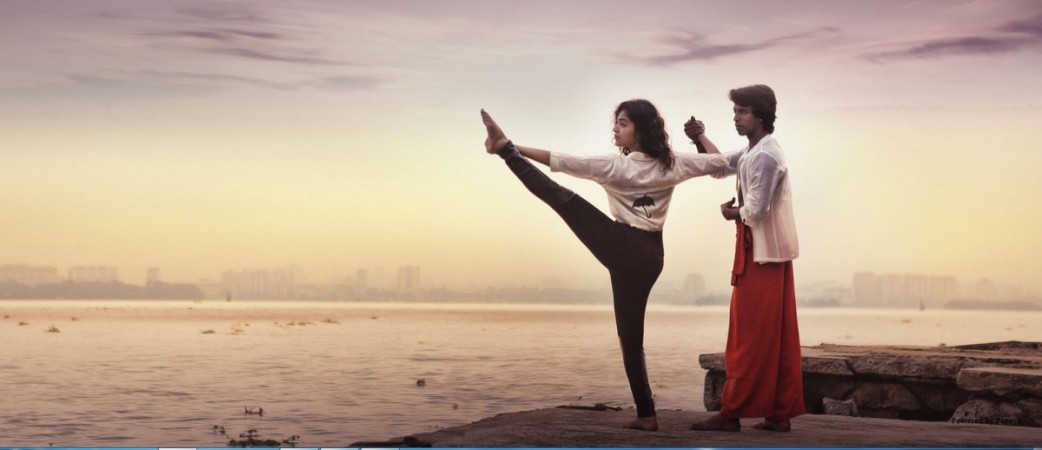 "We at Mamangam are very serious about dancing. We are equally serious about having fun while we are at it. Mamangam aspires to be a platform where everyone who loves to dance can revel and celebrate sheer dancing. A space where we can look beyond competitions and reality shows. A ground for holistic training in various dance and martial art forms. A stage to live out your dance dreams. Mamangam is my effort at all this and much more!", the actress said in the dance school website.
The institute will train students under the guidance of renowned masters who are selected exclusively by the actress from various parts of the country.
"Mamangam aspires to provide each student an opportunity to explore, understand and cultivate his or her own style and character in dance," she added.
The institute will train students in Indian dance forms Bharathanatyam and Kuchipudi and in the martial art Kalaripayattu. It will also train Capoeira, a Brazilian martial art form, which combines dance, acrobatics and music. This art form is known for its quick and complex moves, kicks, spins and highly mobile techniques. There will be training in the Hip Hop dance form also.
Rima introduced a new program named Punarjani in the course list, which is aimed at individuals above 25 who could not pursue their love for dance that they had in their younger days. It also has a course named Udaya, meant for young dance aspirants to initiate into the world of dance. Apart from dance, a course on Yoga is also included in the course list.
'Mamangam' will have a long list of established trainers, including Jaikishore Mosalikanthi, Padmavani, N Srikanth, Ashwathy V Nair, Nancy Joy, Dil Sagar, Sritheren and Narayani Anoop.