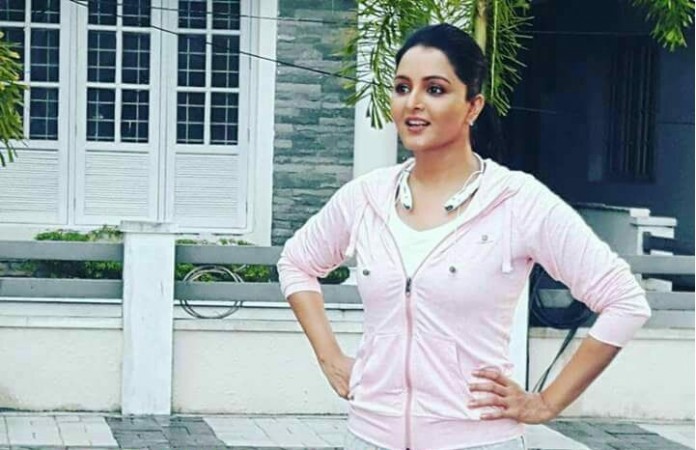 Save electricity and water! Though this is something that everybody knows, authorities are always forced to come up with awareness videos asking people not to waste them with unnecessary usage.
Kerala State Electricity Board (KSEB) in association with actress Manju Warrier and comedian Kottayam Pradeep has released a new awareness video on conservation of electricity and water. In the 50-second video, Manju is seen engaging in a conversation with Pradeep, who is seen washing his luxurious Mini Cooper. Even though it is early morning, all the lights outside and inside his house are turned on. She requests him not to do so as it is summer season, and makes him aware that it is the duty of each individual to conserve these resources.
The awareness video, which asks people to reduce usage of electricity, especially between 6 pm and 10 pm, has opened to positive response from fans. Directed by Suraj Tom, the video has received over 1.1 lakh views in less than six hours of hitting the cyber space.
Watch the video here:
Recently, Manju was also part of Kerala Police's Pink Patrol Initiative, a mission to improve women's security in the state.
Meanwhile, on the acting career front, Manju, who is basking in the success of C/o Saira Banu, has been roped in some of the most anticipated movies of the year. She will be next seen opposite Mohanlal in B Unnikrishnan's thriller, Villain, which is expected to hit the screens on July 28.
The actress is currently working in movie Aami, the biopic of Madhavikutty aka Kamala Das, in which she plays the role of the controversial writer. Apart from these, Manju will be seen again opposite Mohanlal in Odiyan, and has also committed to the movie of Phantom Praveen, in which she will be seen as a person doing odd jobs for living.