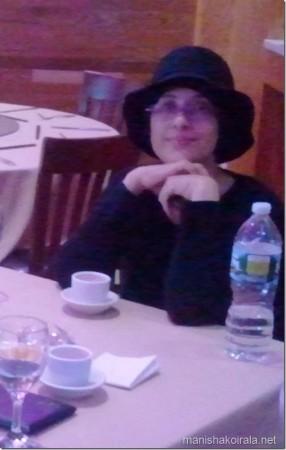 Bollywood actress Manisha Koirala has won her six month long battle against cancer.
Declaring herself free from the life-threatening condition, the 42-year-old actress posted on her Facebook page, "I burst out crying when I heard "cancer free" I still have long way to go for regaining my health, slowly n steadily..with your prayers n blessings I received during this phase I m sure that day too will come!!"
Manisha went on thank her family, friends and fans for their support. "In gratitude for the compassion I saw, felt in so many..my old and new friends, my family, my cancer club members who inspired me with their spirit, my ammabhagwan n oneness family n you all my fb n twitters friends its your unyielding love that helped me!! I call this as my "rebirth".
Manisha was diagnosed with ovarian cancer in December 2012 following which the actress flew to New York for treatment.
The "Akele Hum Akele Tum" actress was in constant touch with her friends and family through social media networks throughout her treatment. She even shared images of her recovery through the sites.
Manisha Koirala Fighting Cancer: Actress Reveals Happy Moments with Family, Friends [PHOTOS]
Expressing her fear that experiences over the past six months Manisha wrote, "For 6 months me n my family lived in agony..days were longer..I remember moment by moment I reminded my self this too shall pass..now taking in deep breath of life..slowly it is sinking in,that for "now"all is behind.. I m enjoying,relaxing loving my days in NYC ..you all my friends who read my posts hv been with me through it all..you all hv shared with me my sorrows n pain..it's time now to let that be of past...with gratitude.
The Nepalese beauty was considered quite a versatile actress and her talent had several major filmmakers yearning to work with her. Her first debut was with Subhash Ghai's movie 'Saudagar' in 1991. She was also part of several hit movies like "Bombay", "Khamoshi" and "Gupt".