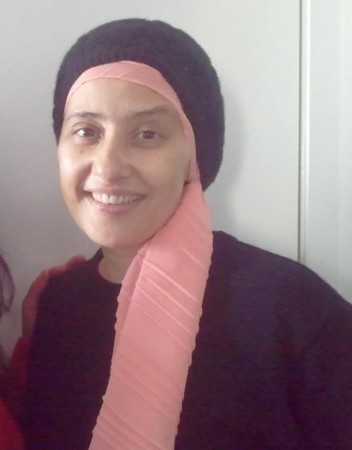 Bollywood actress Manisha Koirala who recently underwent a successful cancer surgery expressed disappointment with her friends through social networking site Facebook.
Reports said that Manisha was upset as her friends did not bother to inquire about her health despite knowing the fact that she was recuperating from her surgery.
The actress who is recovering in a hospital in New York posted a comment on Facebook saying, "How slowly, shadows of my past friendships are becoming distant dream... Did I have bunch of friends with whom there were promises of life time? Disappointed, yes I am... but then life fills you with new hope, new friends... Hoping this time round it would be rooted in deep values rather than just crazy, fun times!!"
Recently, Bollywood superstar and Manisha's close friend Salman Khan had paid a surprise visit to the actress at her New York residency. Salman spent almost two hours with her, said reports.
Manisha underwent a surgery in New York after she was diagnosed with ovarian cancer in December. The actress has been advised to take complete rest during which she is pursuing online French lessons. "Ok now, I m Seriously missing my painting classes..shall turn big dining room into a studio..there are things to do once I m back home..as of now, learning French through Internet seems exciting, provided I get smooth sailing of treatment.. cross fingers (sic)," she said in another update.
After getting discharged from the hospital, Manisha is planning to return to Mumbai in hopes for a fresh start in her career.
The Nepalese beauty was considered quite a versatile actress and her talent had several major filmmakers yearning to work with her. Her first debut was with Subhash Ghai's movie 'Saudagar' in 1991.