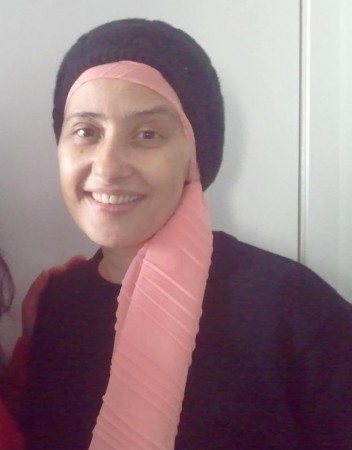 Bollywood actress Manisha Koirala, who spent the past six months in New York for cancer treatment, has returned to India.
The 42-year-old actress returned disease-free to her home country on Wednesday evening.
"Manisha has landed in India and she is absolutely fine now. She is looking as gorgeous as she was before," Subroto Ghosh, Manisha's manager, told IANS.
The actress was diagnosed with ovarian cancer last November and was treated at Mumbai's Jaslok hospital before going to New York.
"How can I describe what I hv been through..last 6 months is like waking up after a longest sleep..everything is different now," the actress wrote on Twitter page.
Koirala had won her six-month long battle against cancer earlier in May. She was on complete bed rest as advised by her doctors.
"I burst out crying when I heard "cancer free" I still have long way to go for regaining my health, slowly n steadily..with your prayers n blessings I received during this phase I m sure that day too will come!!" she said on her Facebook page.
"For 6 months me n my family lived in agony..days were longer..I remember moment by moment I reminded my self this too shall pass..now taking in deep breath of life..slowly it is sinking in,that for "now"all is behind.. I m enjoying,relaxing loving my days in NYC ..you all my friends who read my posts hv been with me through it all..you all hv shared with me my sorrows n pain..it's time now to let that be of past...with gratitude," she wrote.
Using her celebrity status and personal story, the "Akele Hum Akele Tum" actress has vowed to inspire people who are battling the killer disease.