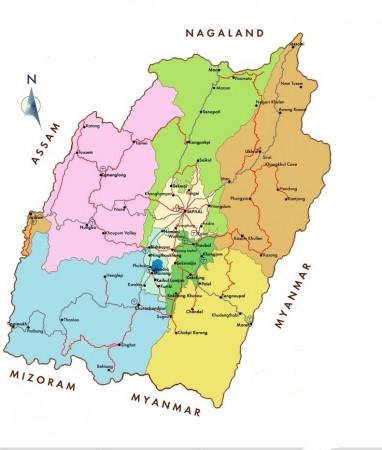 Momoko Khangembam, a Manipuri film actress, was allegedly molested and beaten up by a NSCN (IM) cadre in Chandel district.
During a fund-raising musical concert on Tuesday night, a man molested and physically assaulted the 20-year-old actress in front of her mother.
Livingstone Anal, the accused, is a leader of a once-banned National Socialist Council of Nagaland (NSCN-IM), the armed militia in Northeast, now in a ceasefire with the government of India, according to NDTV.
"He was touching me. I warned him. Then he pulled my hair and threw me on the ground and repeatedly kicked me. He also hit me in the left eye," the actress told NDTV.
The cadre also fired at the two co-performers who tried to help Momoko, but they escaped unhurt.
Following the assault, hundreds of people marched to Chief Minister Okram Ibobi Singh's office in Imphal, demanding action against the accused.
Manipur deputy chief minister Gaikhangam said in a statement said that top police officials have been ordered to arrest the cadre to take appropriate action against the accused as per provisions of the law, according to PTI.
Several members of social organisations and film fraternity including the victim on Thursday demanded immediate action against Livingstone. The accused is supposedly a relative of Chandel MLA, Victor.
They also said that Livingstone attacked the actress and pulled her hair while brandishing a gun at other co-performers. The artists and police present at the venue watched the situation helplessly.
"When we asked the securitymen why they didn't help, they said they are on ceasefire. Does that mean a woman gets beaten in front of the police and they do nothing?" Momoko said.