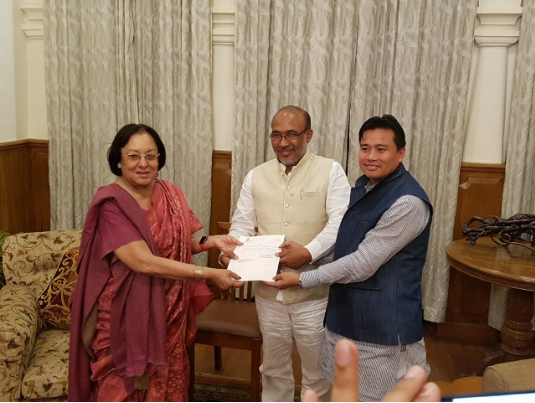 An indefinite economic blockade, which had stopped essential items from being brought to Imphal in Manipur will be lifted from midnight on Sunday.
The decision to lift the blockade came after tripartite talks between United Naga Council, the centre and the Manipur government. The BJP had assured that economic blockade would be lifted if they came to power.
BJP formed the government in Manipur and N Biren Singh took oath as chief minister on March 16. The BJP assured the governor Najma Heptulla that they have requisite support from regional parties and independent candidates.
The Congress had the most number of seats with 28 MLAs. However, the BJP, with 21 MLAs, claimed to have the support of NPP (4), NPF (4), LJP (1), and three others.
The blockade had been on for three months. Singh had assured the people that he would fulfil Prime Minister Narendra Modi's promise of lifting the blockade that was imposed by the United Naga Council.
The UNC has been demanding a separate state from Manipur and protested strongly against the Congress-led government, which had been in place for 15 years. Okram Ibobi Singh was the chief minister for fifteen years in the state.