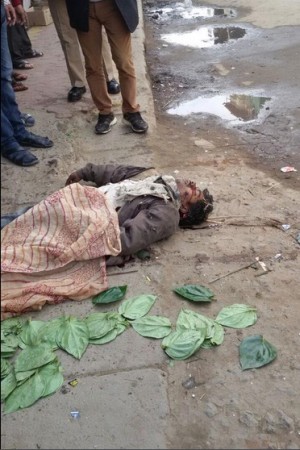 One person was killed and five others sustained injuries in a bomb blast near Mahatma Gandhi Avenue in Manipur's capital Imphal on Monday.
The bomb that exploded at around 11 am was reportedly planted by militants.
While a labourer died on the spot following the blast, five others were left injured, of whom some are said to be in critical condition, PTI reported.
The injured victims have been rushed to a nearby hospital.
This bomb explosion has added to a string of such incidents that has rocked Imphal is the past few years.
In the September 2013 blast too police had suspected militant involvement. At least eight people died on the spot while five others were left injured in the bomb blast in Imphal's Nagamapal, according to a Tehelka report.
The same year, another bomb blast in Imphal's Yaiskul area had killed two and injured seven others. This blast too was allegedly carried out by militants
Imphal was also targeted in October 2008, when 17 people were reportedly killed in a high density bomb blast at the gate of Imphal's Ragailong area and over 30 were injured