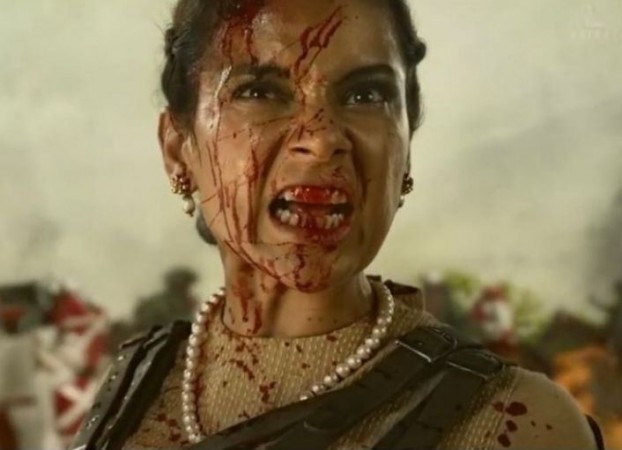 Kangana Ranaut's magnum opus – Manikarnika – has struck a chord with social media users. And the living proof of it is the humongous number of memes which have rocked Twitter ever since the release of the teaser. Kangana Ranaut's Manikarnika funny memes in pics.
Kangana Ranaut plays the warrior Queen of Jhansi in the film. The panache and magnificence with which her character plays out in the teaser, the veracity with which she continues the sword fight took our breath away.
While we were left impressed with the opulent sets, larger-than-life action sequences and eye-catching costume; it was Kangana's expression during a fight sequence that has caught the attention of the viewers. From relating Hrithik Roshan to her gesture to comparing her look to that of Lord Voldemort's; the fans had a field day decoding the Queen actress' expression.
The film has been embroiled in a series of controversies ever since its first day of shooting.
The film has already landed itself in a soup of controversies with the director of the film leaving the project, followed by Sonu Sood's unceremonious exit from the film due to date clashes with another film. However, Kangana citing the reason behind Sood's exit, Kangana had said that he "didn't want to work under a women director", a charge which Sood vehemently denied.
And the latest we hear is that Sonu Sood's onscreen wife in the film, Swati Semwal, too has quit the project. Swati cited that her character in the film was not how she was expecting it to shape up and thus had to take this decision of quitting the project.
Kangana's hairstylist working on the project with her, Brendon Allister De Gee, was arrested on the charges of raping a minor boy.
Kangana Ranaut's statement on her exit is still awaited.