Sayfullo Saipov, the suspect in the New York attack, has now been charged with federal terrorism offenses and the case has been filed at the civilian court. The suspect, on Tuesday, October 31, had used a rented pickup truck and mowed down pedestrians and cyclists in Lower Manhattan. The attack killed at least eight people and injured about 11 others.
Saipov was brought to the federal courtroom on a wheelchair and reportedly looked frail and hunched. The judge then read out the charges -- one count of providing material support to terrorists and another of violence and destruction of a motor vehicle causing death.
Federal prosecutors have said that Saipov had been planning the attack for about a year and had decided to rent the truck about two months ago, reported CNN. On Tuesday, he rented the pickup truck with no intention of returning it and planned to not just drive through Lower Manhattan but all the way to the south of Brooklyn Bridge.
He chose to use the truck to "to inflict maximum damage against civilians" and decided to carry out the attack on Halloween Day "because he believed there would be more civilians on the street for the holiday," the complaint says. Authorities investigating the case also examined Saipov's phone and said that they found about 90 videos, of which "many appear to be "ISIS-related propaganda."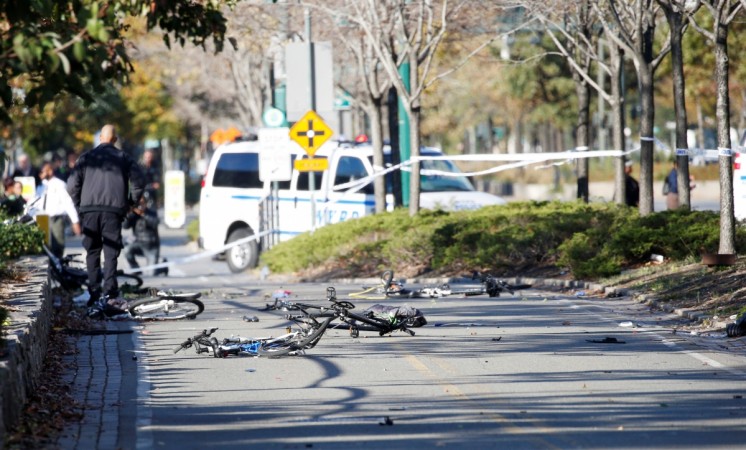 He was questioned at the hospital and Saipov too revealed that he, in fact, planned to put up ISIS flags on the truck, but decided against it as he thought it would draw unnecessary attention. However, he did ask officials to put up the flag during the interrogation and even said that "he felt good about what he had done," reported the New York Times. His wife too is being questioned.
Meanwhile, speaking about how the Uzbek immigrant landed in the US and his life in the country, the NYT has made quite some revelations. According to the daily, the attacked was just 22 when he won a green card lottery to come to the US. Since then, he has lived in about three different states in the US and drove a semi-truck to make a living travelling from Denver to Detroit and several other places.
He is then said to have married another Uzbek immigrant and has three children. While he hoped to make it big in the hotel industry, he lost several jobs and became violent, and an Imam in Florida believed that Saipov had gradually misinterpreted Islam.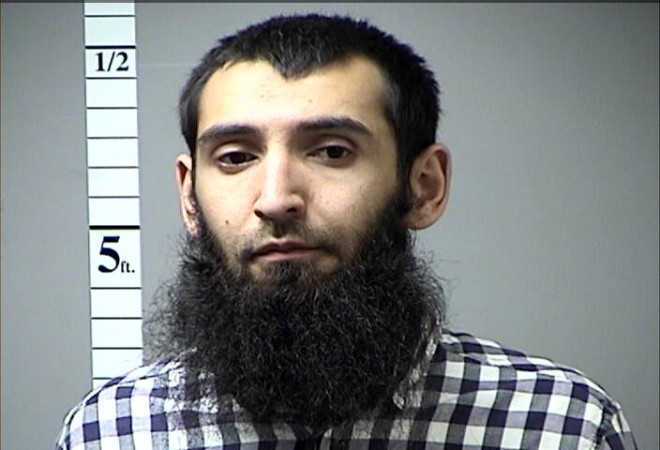 "I used to tell him: 'Hey, you are too much emotional. Read books more. Learn your religion first,'" Abdul, the imam, told NYT. "He did not learn religion properly. That's the main disease in the Muslim community."
While he grew up in a family that is said to have been religious with no affiliations to any kind of extremism, Saipov seems to have happily embraced it.
Speaking about the change, Mirrakhmat Muminov, a truck driver and local community activist, told the daily that Saipov has of late become much more aggressive and described him as someone "with monsters inside." "I always thought deep in my soul that he would be jailed for beating someone or insulting someone," Muminov added. "He had a vulgar character."
After living in different states, Saipov moved to Paterson but often told his friends that he was bored and wanted to go back to Uzbekistan. However, his plan to carry out the attack changed that and he stayed back in the US.