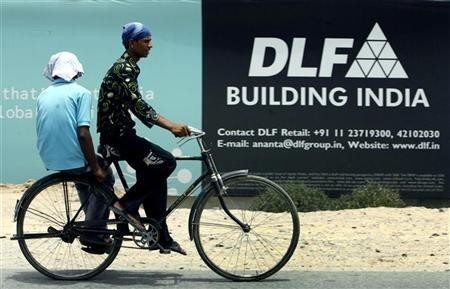 Robert Vadra's Facebook status "Mango people in banana republic" has kicked off a new controversy with core committee members of India Against Corruption (IAC) now seeking an apology.
"Today Robert Vadra has written 'mango people in banana republic' on his Facebook page. He insulted our country because he is related with the most arrogant family ie the Gandhi family. He should apologise before the nation," said IAC member Arvind Kejriwal's associate Kumar Vishwas, according to CNN IBN.
Kejriwal has accused Vadra of holding improper financial dealings with realty major DLF and amassing assets worth ₹500 crores. He also alleged that on the merits of being Sonia Gandhi's son-in-law Vadra was granted an unsecured loan amount of ₹65 crores from the real-estate firm.
In a press meet last week, the social activist along with Supreme Court lawyer Prashant Bhushan alleged that DLF sanctioned crores of loans to companies floated by Vadra and his mother on a mere a capital of ₹50 lakhs.
Both Vadra and DLF denied the allegations by the IAC members. DLF argued that the said business transactions were carried out in the highest standards of ethics and transparency.
Vadra also broke his silence over the matter on Sunday. "The allegations against me are Utterly false, entirely baseless and defamatory," he told reporters.
He also accused Kejriwal of carrying out a smear campaign against the Gandhi family in a bid to gain cheap publicity to float a political party.
Kejriwal refused to buy the DLF and Vadra's claims over the issue and said that he would bring out more details on Monday.