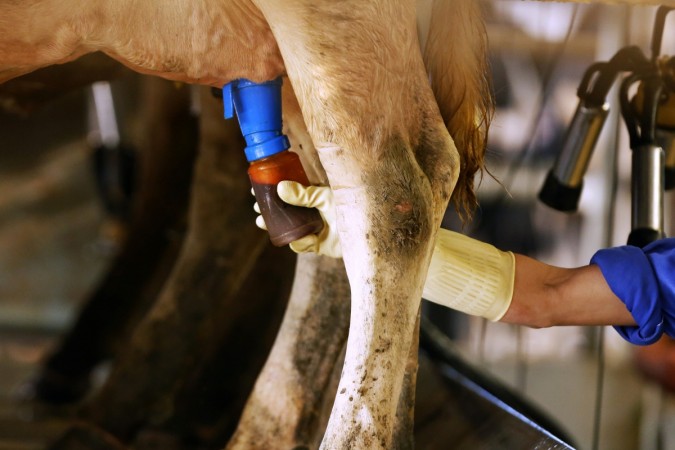 When it comes to cleaning offices, there's no substitute for cow urine: The views of union minister Maneka Gandhi. Ms Gandhi has gone to the extent of telling her colleagues to discard the "chemically bad" cleaning liquids in government offices and use the "natural disinfectant" made from the extracts of cow urine.
Switch to 'gaunyle', she said in a letter to her colleagues in the council of ministers, claiming that it was "environment-friendly", reports The Times of India.
"I would request you to replace phenyl, which is currently being used in your ministry and is chemically bad for environment, with Gaunyle," Ms Gandhi said.
She also added that the product was being marketed by an NGO, Holy Cow Foundation, and that it was available at Kendriya Bhandar. The fact that it does not have a synthetic base like phenyl makes it environment friendly.
Ms Gandhi is not the only one vouching for cow extracts. Earlier, Ayush minister Sripad Naik had given his approval to 'panchgavya', a collective name of five products obtained from cow including its urine and dung.