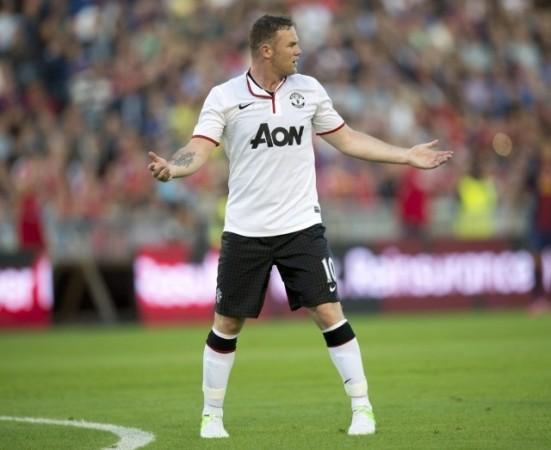 Ending days of speculation that Manchester United would show Wayne Rooney the doors, Chief executive David Gill told The Sun that the England striker is "not for sale" at any price.
Various sections of the media started speculating that Rooney would be kicked out of the Manchester United after his poor performance in the EPL match against Everton and after being sidelined in the game against Fulham. His thigh injury that could keep him away from action for two months also added more fuel to the fire.
"Wayne is definitely not for sale and I can categorically say there has been no discussion within the club or with his agent. He is in a long-term contract with us and is very integral to our team," David Gill told The Sun.
"Wayne's a great player who has got a bad injury - but he will come back. He didn't start on Saturday for various reasons. Alex Ferguson picks the best team to win the game and that's it. He's a manager who's been so successful and there will be rotation."
Alex Ferguson also clarified why Rooney was sidelined for the match against Fulham, reasoning that he was not fully fit.
"Rooney wasn't as fit [as the other players]," Sir Alex told Manchester United official site. "Wayne's said that himself. He needs a few games. I wanted to play Robin van Persie at Old Trafford, although I knew he wasn't 100 per cent fit either. It was only because we lost the second goal that I was forced to leave Robin on. I'd have rather taken him off with 20 minutes to go. I couldn't have started both of them and I wanted to start van Persie for his first game at Old Trafford. Wayne's a bit behind the other players in terms of fitness. He's not as advanced as Shinji Kagawa or the other midfield players, for example."
He went on to say that it wasn't easy to choose players for the match.
"It wasn't an easy choice because I had to leave out a very good player and a player who can score you goals. His goalscoring is getting better all the time. So that's not an easy decision, but it was done," the Manchester United official site quoted him as saying.
Rooney has also rubbished the reports that Manchester United would dump him.
"Read the nonsense in the papers and heard what people have to say.absolute rubbish," he tweeted.