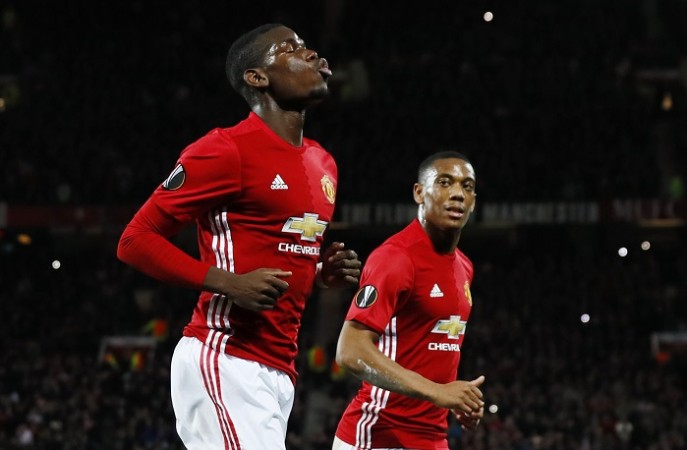 Jose Mourinho took aim at his and his team's critics again after Manchester United pulled off an impressive 4-1 victory over Fenerbahce in the Europa League. Bringing that "Einstein" comment back, Mourinho was in his usual fiery mood following his team's comprehensive victory at Old Trafford.
Paul Pogba came under much criticism for his poor showing in the 0-0 draw over Liverpool on Monday, and the former Juventus midfielder was under pressure to perform on Thursday, and so he did, scoring two goals.
The first one came from the penalty spot, with the second a nice strike from distance. Anthony Martial would also score from the spot, with Jesse Lingard adding the gloss with another pop from distance, before Robin Van Persie, the former Manchester United striker, netted a consolation goal.
After the win, Mourinho, with a positive result to back him up, was in a let's-give-it-back-to-the-critics mood.
"First of all, in some of your mouths, he goes from the worst player in the Premier League to a great player in 48 hours," Mourinho said. "I am not specifically saying it is you.
"I say media, especially the Einsteins. We know he is a very good player. We know he needs some time to show his potential. I know Italian football very well. I know teams play completely different from the Premier League.
"I am not saying we are better but we are different. Different in the intensity, the number of touches on the ball, everything is different and he needs time to adapt. He is a self-confident boy. He was not depressed because some people said he was a bad player. He was not depressed. He was calm. It is always nice for a player to score, to score at home and especially to score such a beautiful goal."
Pogba, who needed a goal to get going, later thanked Wayne Rooney for letting him take the penalty, when Juan Mata was taken down inside the box by Simon Kjaer. Once Pogba got that goal, just past the half hour, the confidence seemed to flow out, even if it was Martial who actually made it 2-0 for United with another penalty three minutes later.
The world's most expensive player put the game to bed just before halftime with a wonderful strike from just outside the box, and Pogba will hope that goal is the sign of great things to come in a Manchester United shirt.
"It was Wazza or myself to take it," Pogba said of the penalty. "But I told him I wanted to take it and he let me take it.
"I'm very happy to take the penalty and score it and for a player like him, the captain of the side, to let me take the penalty, is big respect to him. I'm very glad for that."