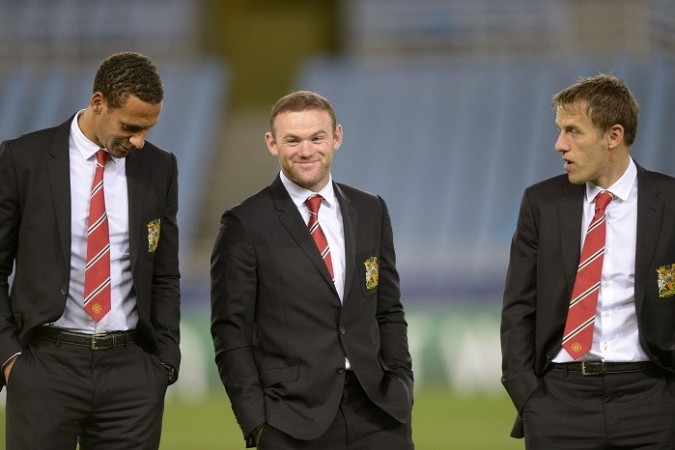 The Manchester United vs Arsenal game on Sunday holds no special importance for Rio Ferdinand, with the defender insisting winning every game from now is all that matters, whether that is against the English Premier League leaders or a side at the bottom of the table.
United, after a difficult start to the season, have won their last two league games, but still find themselves eight points behind leaders Arsenal. The defending Premier League champions cannot afford to drop a single point against the Gunners on Sunday at Old Trafford, and Ferdinand believes it is about time United raised their game.
"The onus is on us," said Ferdinand, whose side have only won two of their five league games this season at Old Trafford. "We've had a few bad results at Old Trafford this season already and we can't continue like that.
"People say we have to win this weekend against Arsenal, but it doesn't matter whether it is Cardiff or Swansea or whoever it is, we have to win."
Ferdinand said United have not lived up to their potential so far this season, as they look to move on from the Sir Alex Ferguson era and into the David Moyes period. The new United manager has struggled to stamp his authority on his team, but there have been signs of improvement of late.
"I don't think we've shown ourselves this season on a consistent basis, [and] not just in the big games," Ferdinand said. "It is time to start putting our foot on the pedal now and motor on.
"We have to do that if we want to remain in contention to win the league. To do that, we have to get points on the board and that's what we are aiming to do.
"Arsenal are in a good vein of form at the moment. They had a good performance against Liverpool. They are the team to catch. We have to make sure we are right and ready for the challenge.
"We have to win every game. It doesn't matter what game it is or whoever we play against. Whether it's a top of the league team or not, we have to get points.
"Nothing changes -- we expect to win every game we play at home."
United run into an Arsenal side in top form, and five points clear of the rest of the pack at the moment. The Gunners have rose to pretty much every challenge thrown at them this season, and will be on a high after trumping Liverpool and Borussia Dortmund this week.
Ferdinand admitted Arsenal have been great this season, but is confident United can get the better of their rivals. "Arsenal have been impressive," the veteran defender added. "Ozil has had a big impact. He has lifted the players around him.
"We've seen that in [Aaron] Ramsey. These types of players, like [Olivier] Giroud, they're all doing well. If we're going to win on Sunday, we're going to have to play well.
"But I don't go for the fact we have to make a statement. It's part and parcel of being a Manchester United player -- you have to win your games at home."