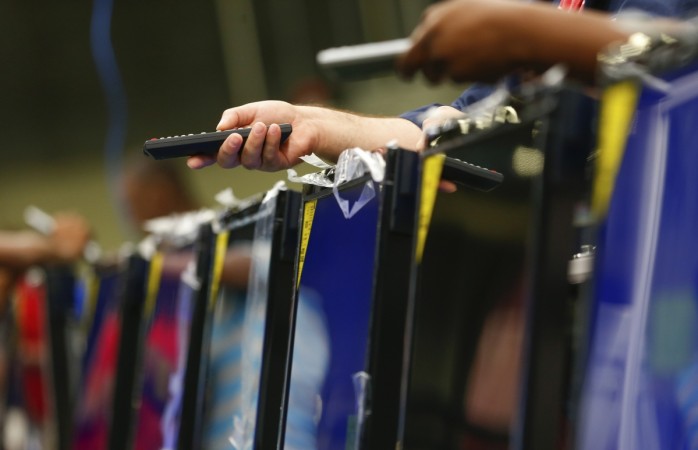 Super Saturday is all about great football and there is nothing more disappointing than not being able to watch them on TV. Nothing can be more frustrating than when you are ready with your popcorns on the couch and then you realise that your favourite old channels are not airing your favourite match. Over here, we are referring to the Manchester United vs Arsenal match being played on Saturday.
While the world waits with bated breath for the match to start, football fans in India are in some kind of a fix where to watch the match, thanks to the start of HD (high-definition) viewing. Watching the match in HD is definitely a different experience altogether, but the catch here is not every household in India has a HD set-top box.
Official broadcaster of the Premier League in India, Star Sports, has decided to switch airing the matches on their Select HD channels. Evidently, the Manchester United vs Arsenal match is a part of it and those who do not have a HD subscription, are disappointed. The worst thing is even Hotstar -- the digital platform of Star Sports -- is not streaming the match live.
No wonder, Twitter users have been shooting off questions to Star Sports as well as the digital TV providers in the country -- from Tata Sky and Dish TV to Hathway Cable -- to know more on the subscription packages and some are also venting their displeasure over not being able to view the crucial Premier League in the four Star Sports SD (standard-definition) channels.
Check out what's happening on twitter
@RamawatRajeev Currently, Star Sports Select HD 1 is available on our platform (LCN 88). It's on free preview till 3rd December 2016!

— DishTV India (@DishTV_India) November 17, 2016
@RamawatRajeev Hi Rajeev, you need to add HD-Access Fee Pack(Rs. 175.00) to view Star Sports Select HD 1 & 2 ^Sameer

— Tata Sky (@TataSky) November 17, 2016