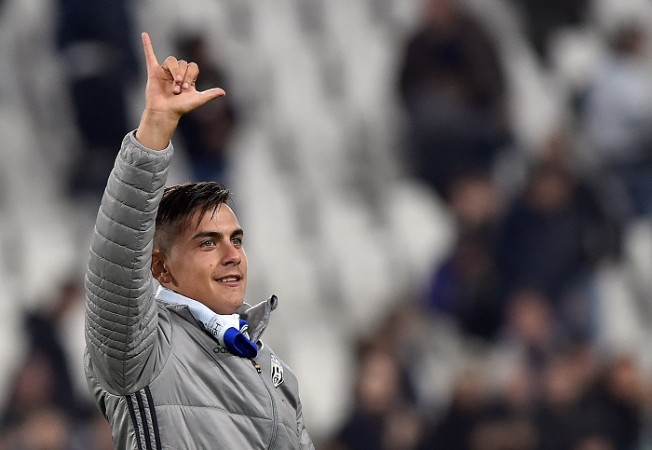 It looks like being Manchester United vs Manchester City vs Barcelona vs Real Madrid for the signing of Paulo Dybala, with Juventus doing their best to try and keep their talented attacker in Turin.
Manchester United vs Hull City result
Dybala is seen as one of the brightest young forwards in the game and in a market where strikers are hard to find, quality ones that is, it is no surprise that some of the biggest clubs in the world are eyeing the Argentina international.
But who can get Dybala?
That remains the big question, with Manchester United throwing their name into the hat, which already includes City, Barca and Real Madrid.
Jose Mourinho is keen to identify a striker who can take over from Zlatan Ibrahimovic and while the two players are not of the same type, the Portuguese feels Dybala will fit right in at Manchester United.
Juventus, though, are not willing to let their striker go:
At least not on the cheap, with the Italian champions, who are trying to negotiate a new contract with Dybala with a wage increase, set to demand a fee in excess of £50million to even be tempted to discuss a deal, according to The Sun.
That shouldn't really be a problem for Manchester United, who are flush with cash, while Manchester City are also more than capable of matching and going beyond that fee. The report states Pep Guardiola wants Dybala to partner Sergio Aguero and form a lethal striking duo.
Real Madrid and Barcelona are two of the biggest clubs in the world, with the added advantage of having that "everyone wants to play for us" feeling going for them.
Let's bring on a bidding war:
Juventus, if they feel losing Dybala in the summer transfer window at the end of the season, is inevitable will know more the suitors, the better it is for them. Because if a bidding war ensues, particularly between the two Manchester clubs, the Serie A champions could end up picking up a lot of money for their player.
Manchester United negotiated a world record deal with Juve to sign Paul Pogba last summer, and while it is unlikely that Dybala will fetch anywhere near that sum, there is little doubt that any interested club will need to shell out a lot of money to tempt Juventus to sell.