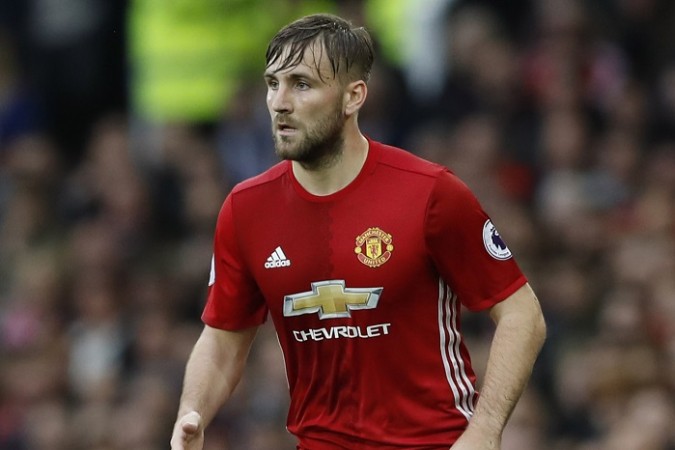 Jose Mourinho has taken a big step towards possibly replacing Luke Shaw at the club by reportedly holding talks with a Brazilian left-back's representatives. With the Manchester United manager publicly criticising the England international's commitment after he made himself unavailable for their last Premier League match, Mourinho is already looking at replacements.
That man looks like being 19-year-old Guilherme Arana, with the Corinthians defender close to agreeing a move in the January transfer window, according to The Sun.
Considering Shaw is only 21, if Manchester United do end up signing Arana, it will put big doubt over the former Southampton's defender's future at the club. After coming off a long-term injury, Shaw has not quite found his usual levels yet, which is understandable, because it does take most players a while to get back to their best after coming from a potentially career-threatening injury.
According to the Metro, Arana's agent Leo Cornacini met with Manchester United officials at Old Trafford and a deal has reportedly been agreed.
Arana impressed for Brazil U20s in a match against England U20s recently, and Tottenham have also reportedly shown an interest in signing the youngster. However, now it looks like Manchester United will be the ones to complete the deal, if everything goes according to plan.
Meanwhile, midfielder Michael Carrick has insisted Manchester United remain in the title race, despite an inconsistent start to the season. Manchester United, who play Arsenal on Saturday, currently lie in sixth, eight points behind leaders Liverpool.
"We still feel we're well in touch," Carrick said. "I know people are looking at it [the table] and saying we're drifting and we're not right at the top but we still feel there's more to come and we've got a great chance of being up there.
"I certainly believe that. It's easy for me to sit here and say it. Time will tell. But I just feel we've got the personalities and the personnel – the manager, the coaches and the players. We just need to start building the momentum really and now's the time to do that."