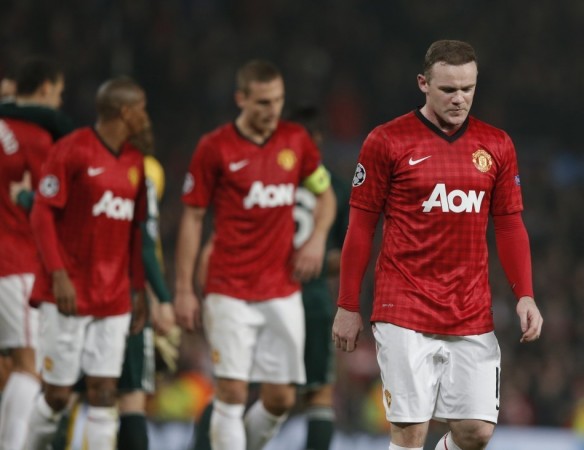 Arsene Wenger has thrown Arsenal's name into contention for the signing of unhappy Manchester United striker Wayne Rooney by intimating that his club have the finances to pay the player's exorbitant wages.
"Rooney is under contract and has two years to go so it's United who make the decision," Wenger said. "But we would not have a problem with the wages of Rooney."
Last summer, Manchester United signed Arsenal's main striker Robin van Persie and Wenger is hoping he can do the same with Rooney. "It happened to us last year and it can happen to them," the Arsenal manager added.
Wenger also spoke of the future of Barcelona midfielder Cesc Fabregas, who has been touted to be returning to the Premier League with his former club Arsenal or Manchester United. "Fabregas has decided to stay one more year at Barcelona," Wenger explained. "Unless he has changed his mind, I don't know, but that's what I've been told."
Should Fabregas decide to leave, Arsenal would have the first option to buy him back. "We have the [first-option] clause in the contract so we would be on alert but at the moment that's not something we're after," Wenger concluded.
If the Frenchman is serious about buying Rooney he will likely have to battle Chelsea manager Jose Mourinho. Chelsea have confirmed they have made an official offer to United. The London club were keen to stress it did not include a player-swap, amid rumours that either Juan Mata or David Luiz could be involved in the deal.
"Chelsea Football Club can confirm that, yesterday, it made a written offer to Manchester United for the transfer of Wayne Rooney," a spokesman for the club said. "Although the terms of that offer are confidential, for the avoidance of doubt and contrary to what is apparently being briefed to the press in Sydney, the proposed purchase does not include the transfer or loan of any players from Chelsea to Manchester United."
The bid is believed to be in the region of £20 million and was instantly rejected by United who refuse to sell Rooney to a Premier League rival.